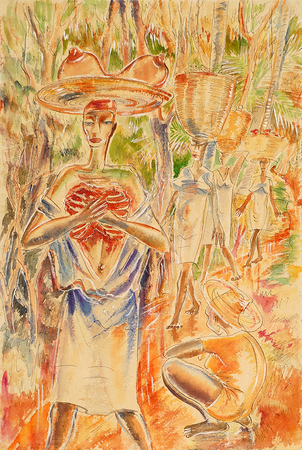 Haitian Woman
(Haitiana)
---
Author: Carlos Enríquez
Year: ca 1946
Medium: mixed media on heavy paper laid down on board
Size: 19 3/4 x 13 3/4 inches
Inventory No: C5546
Price: $AVAILABLE


Signed "CEnríquez" on lower right.



This work is accompanied by a certificate of authenticity signed by Ramón Vázquez Díaz, dated 25th of February, 2020, and inscribed in their registry as no. ENR-043.