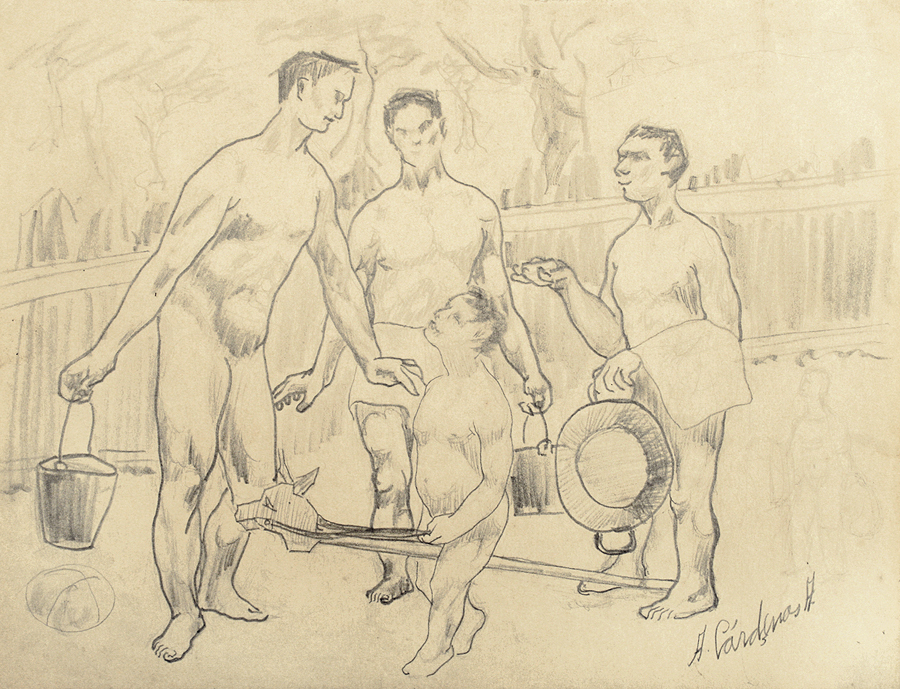 Agustín Cárdenas drawings
Period:


Workers
Trabajadores, ca 1943-1949
graphite on paper
8 x 11 inches

Agustín Cárdenas was born in Matanzas, Cuba, in 1927. While in Cuba, Cárdenas attended the prestigious Academia de Bellas Artes de San Alejandro in Havana, Cuba from 1943 to 1949, where he studied under the professor Emilio Rivero Merlin, and later with Professor Manuel de la Vega. During his time as a student, Cárdenas developed a series of works on paper that mainly displayed figure drawings from his daily life, ranging from portraits to figures in complex backgrounds.

This series of drawings was passed on to Cárdenas' brother, Luis Cárdenas Alfonso, who took them in for decades. These works were then inherited by the artist's sister-in-law, Hilda Peñalver Sánchez. Drawings from this series have appeared in exhibition twice before: at the Florida State University Museum of Fine Arts, Tallahassee, FL, and also at the Coral Gables Museum, Coral Gables, FL.