On behalf of our staff, we welcome you to our gallery. We hope that your visit will be a pleasant one. It is with great pleasure that we present to the public this selection of Cuban art from our inventory. This website showcases the works of the Colonial, Early Republic, Vanguardia, and Modern master painters, as well as the latest production of contemporary artists of unquestionable talent. The complete spectrum of Cuban art has been, for more than twenty-five years, our field of expertise and with pleasure it will continue to be so. We offer you the accumulation of our experience backed by our integrity and honesty.Please feel free to contact us through either our telephone, 305-461-1050, during regular business hours, Monday through Friday, 10:30 a.m.- 6:30 p.m. and Saturday, 12:00 p.m. - 6:30 p.m., or through our email address at cernudaarte@msn.com.
/">
Please check out new artworks to the gallery in our Recent Arrivals section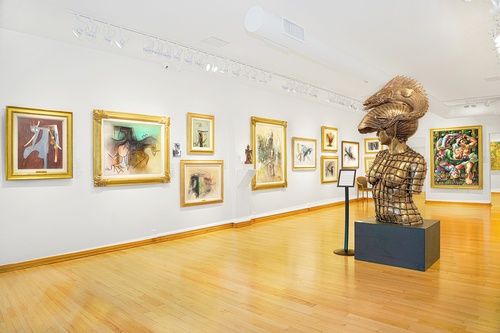 BLACK ART MATTERS: 13 Modern and Contemporary Afro-Cuban Masters, in Memory of George Floyd.