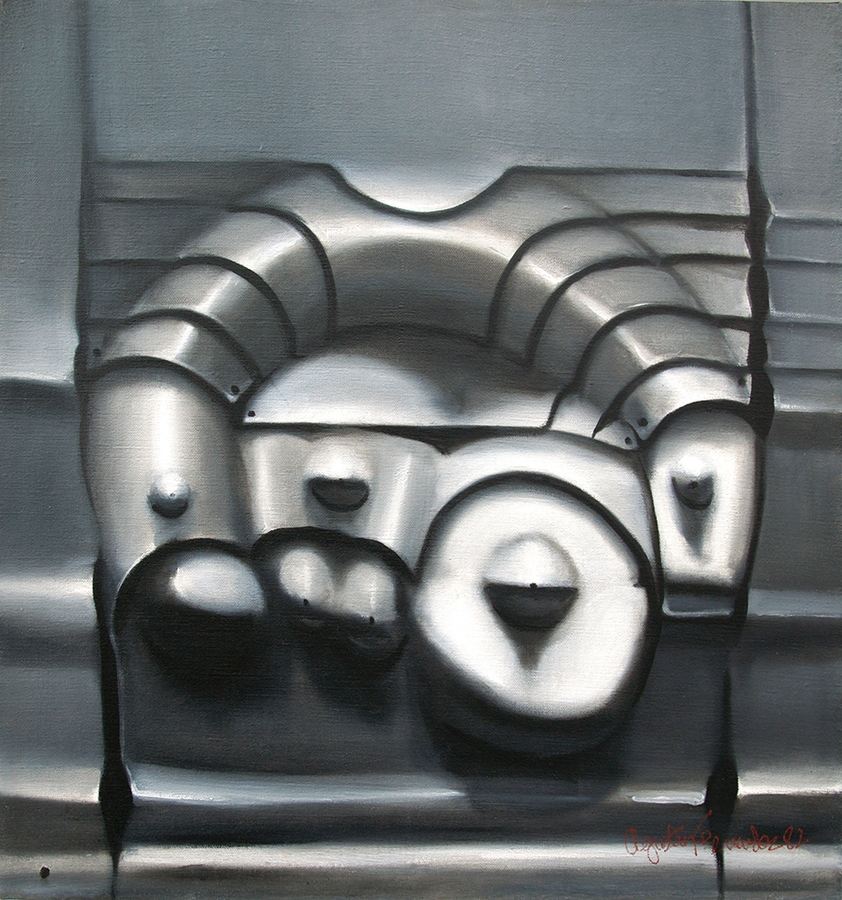 Agustín Fernández
Period: Modern
1928 - 2006

Metamorphosis
Metamorfosis, 1982
oil on canvas
27 3/4 x 26 1/2 inches

Agustin Fernandez was born in Havana in 1928.
"I used to go to my grandmother's house as a child, and we would draw together. When I was twelve, I took private drawing lessons, and at fifteen, I decided to register at San Alejandro, although no one in my family wanted me to be a painter. In Havana there was a great deal of contact among established artists. Cuba is small, and Havana smaller still. I was to be nourished by a thousand things when I went abroad. From a realist and figurative painter I went through a phase when I would only paint still-life. Around 1959, while in Paris, I began to make the images more concrete, to condense; later, I would start to use beige, or sober colors, white and black with earth tones. In Paris I was guided by artists like Enrique Senal and Roberto Matta, and encouraged by the independent surrealists; not so by Breton and his circle. In my work there are certain erotic references which have images compelling to me. There are things one sees subconsciously that conjure up specific images. But my work is not erotic. My esthetic preoccupation has been with volume, and with the oscillation between the exact and the inexact. I have always painted the some theme, but in different ways. Even so, my paintings were more Cuban, more romantic before 1960; in exile they have become more metaphysical. I don't know if exile influences my work, but it has influenced me. It is not that I left Cuba, it's not being able to return."