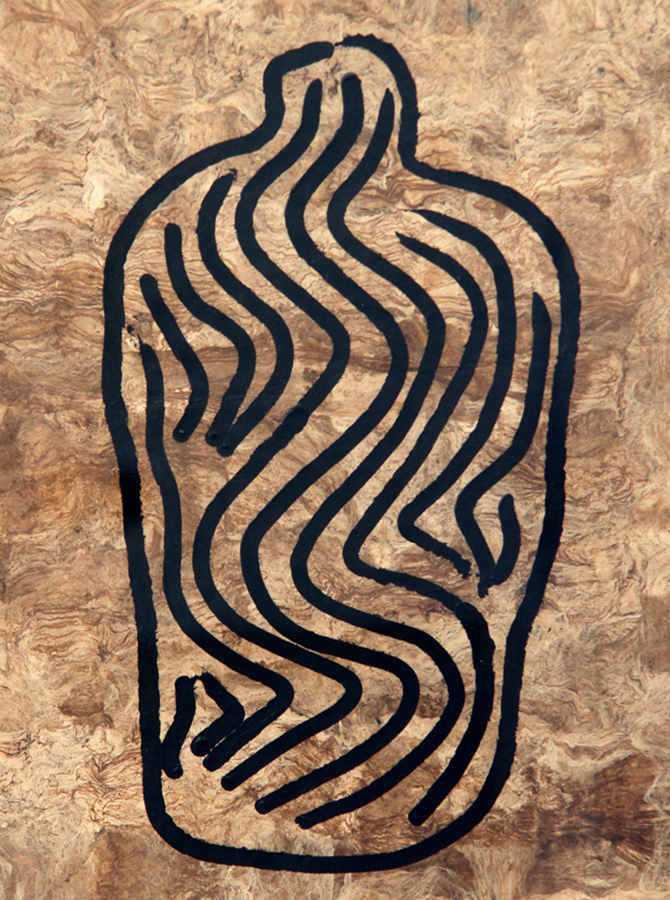 Ana Mendieta
Period: Contemporary
1948 - 1985

Sandwoman
Mujer de Arena, 1981
gouache and acrylic on amate paper
16 x 12 inches
SOLD


CURRENTLY THERE ARE NO ARTWORKS AVAILABLE OF THIS ARTIST

Ana Mendieta was born in Havana on November 18, 1948. In 1960, she and her sister were sent unaccompanied as refugees to an orphanage in Iowa. In 1966, she began studying at the University of Iowa, where she received a BA in Art and an MA in painting, as well as an MFA in the Intermedia program. Mendieta began a practice that involved organic materials including the human body, the landscape, dirt, fire, plans, feathers, and wood to create conceptual artwork. After completing her MFA, Mendieta moved to New York and soon after began exhibiting internationally.

In 1980, Mendieta was awarded a John Simon Guggenheim Foundation Fellowship and a National Endowment for the Arts grant. In 1983, she received the Rome Prize and turned her focus to studio work. The artist passed away in New York in 1985.

Solo shows by Ana Mendieta have exhibited at major artistic institutions internationally, including the Museum der Moderne Salzburg, Austria; the Hirshhorn Museum and Sculpture Garden, Washington, D.C.; the Whitney Museum of American Art, New York; Des Moines Art Center, Iowa; and Miami Art Museum, Florida.