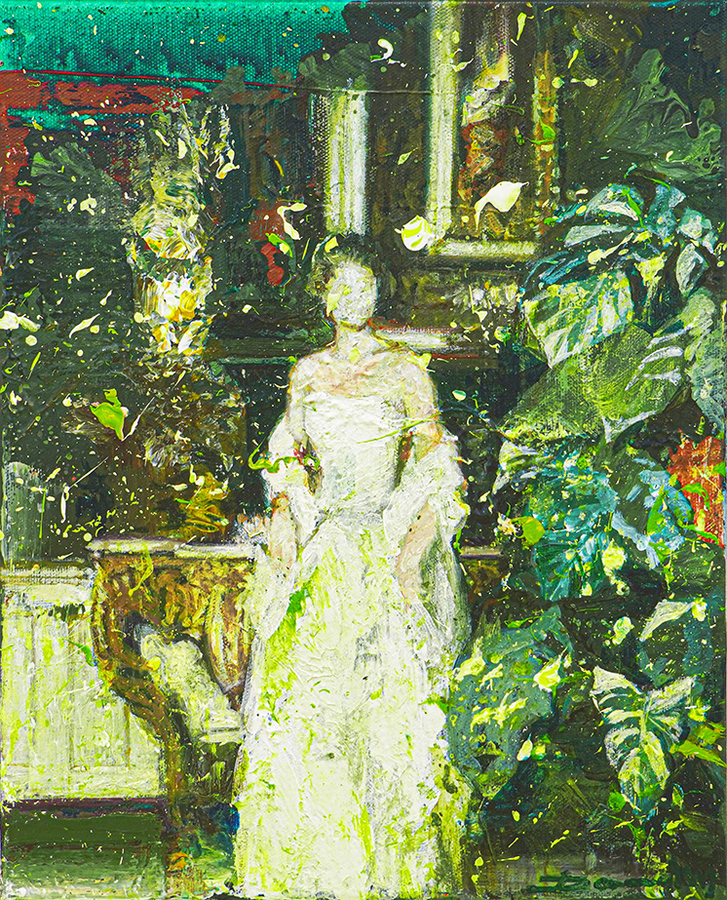 Danuel Méndez
Period: Contemporary
1989

Ashe Over the Mountain

(Ashé Sobre la Montaña), 2020

acrylic on canvas

65 x 75 inches




Danuel Méndez is an emerging voice in the world of contemporary painting who defies easy classification. The artist was born in Guines, Havana, Cuba in 1989. In 2010, he graduated from his Visual Arts training at the island's prestigious San Alejandro Academy with a focus on painting. During this period of time, he participated in many group exhibitions at the San Alejandro Academy of Arts Gallery, the Academia de Artes Plásticas Eduardo Abela, and later in the collective exhibition Colateral at the 2011 Havana Biennial.

In the winter of 2016, Méndez left Cuba for Miami, where he still works and resides. His art has been exhibited at various international art fairs within the United States, including EXPO Chicago, Art Miami, Art Wynwood, the Dallas Art Fair, and Philadelphia Fine Art. The artist has been represented exclusively worldwide by Cernuda Arte since 2018.