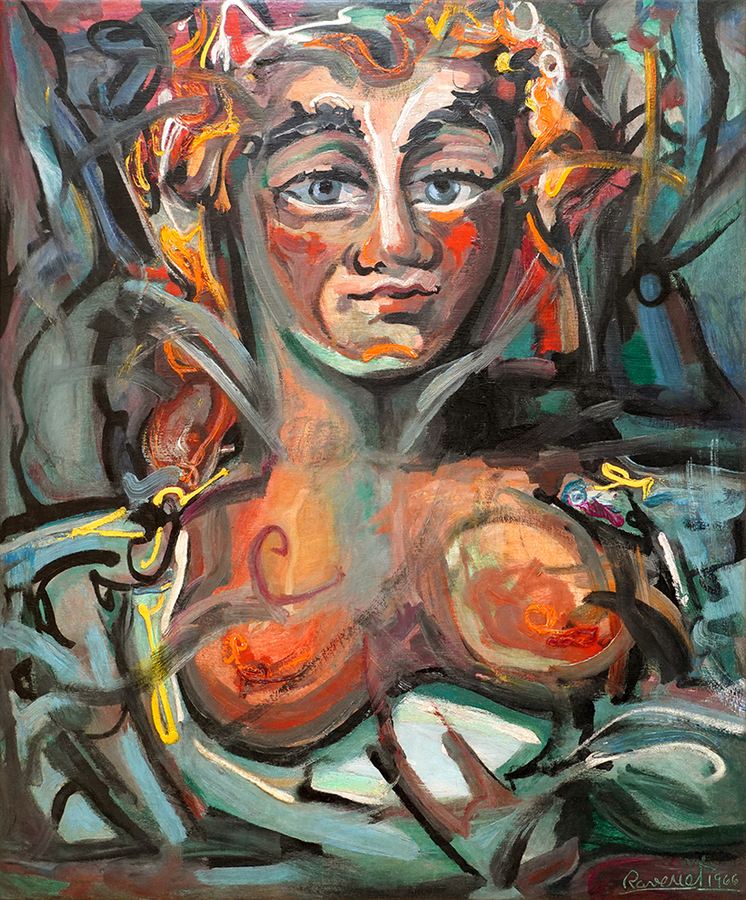 Domingo Ravenet
Period: The Vanguard
1905 - 1969

Woman, Carnival Figure
Mujer, Figura de Carnaval, 1966
oil on canvas
36 1/2 x 30 1/2 inches

Domingo Ravenet was born in Valencia, Spain, but grew up in Havana, Cuba. He studied art at the San Alejandro Academy in Havana. A painter, sculptor, muralist, curator, teacher, writer and promoter of Cuban art in the world, he is today recognized as one of the front runners of the Cuba Avant Garde generation.

In Europe, Ravenet expanded his studies at the renowned L'Académie la Grande Chaumière in Paris. During this time, he was also able to study the old masters at the Louvre, and later, at the Prado in Madrid. He returned to Cuba in 1933, where he began to exhibit his work. In 1933, he also traveled to New York for further studies at the Museum of the National Gallery. In 1939 he had a solo show at the University of Havana, and this same year, he was invited to participate in various exhibitions in the United States, including, Latin American Contemporary Art, Riverside Museum of New York and the Exhibition of Modern Cuban Art, Los Angeles, California. He also exhibited throughout the Caribbean and in France.