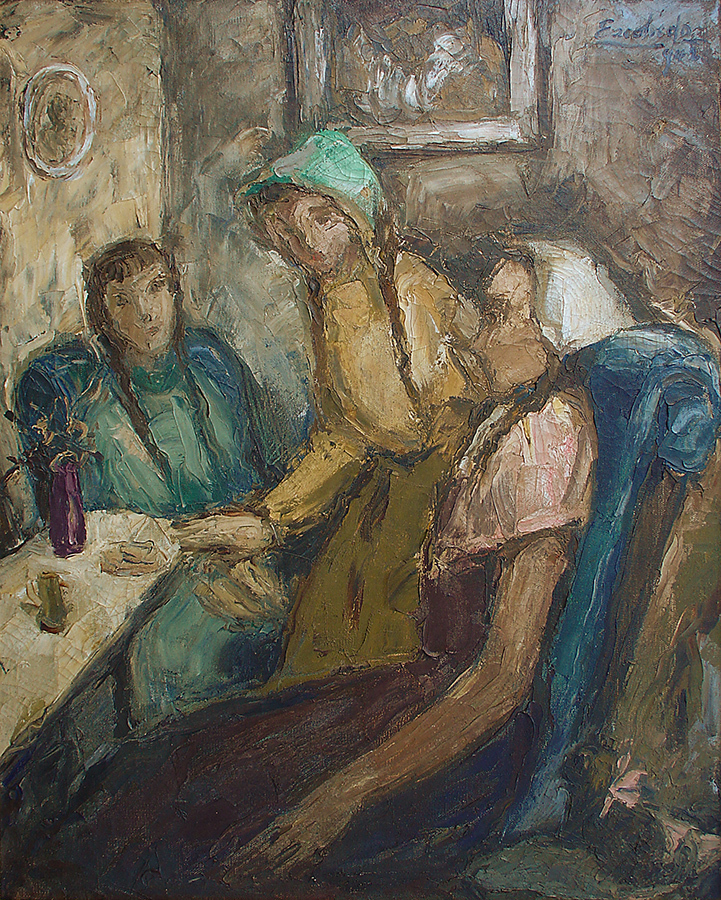 Eberto Escobedo
Period: The Vanguard
1919

Sirviendo la Mesa
Serving the Table, 1942
oil on canvas
22 1/2 x 18 1/4 inches

Born in 1919. A native of Cuba, Escobedo won a scholarship in 1937 to study painting at the San Alejandro Academy in Havana. He was greatly influenced by his close friend Fidelio Ponce de Léon.