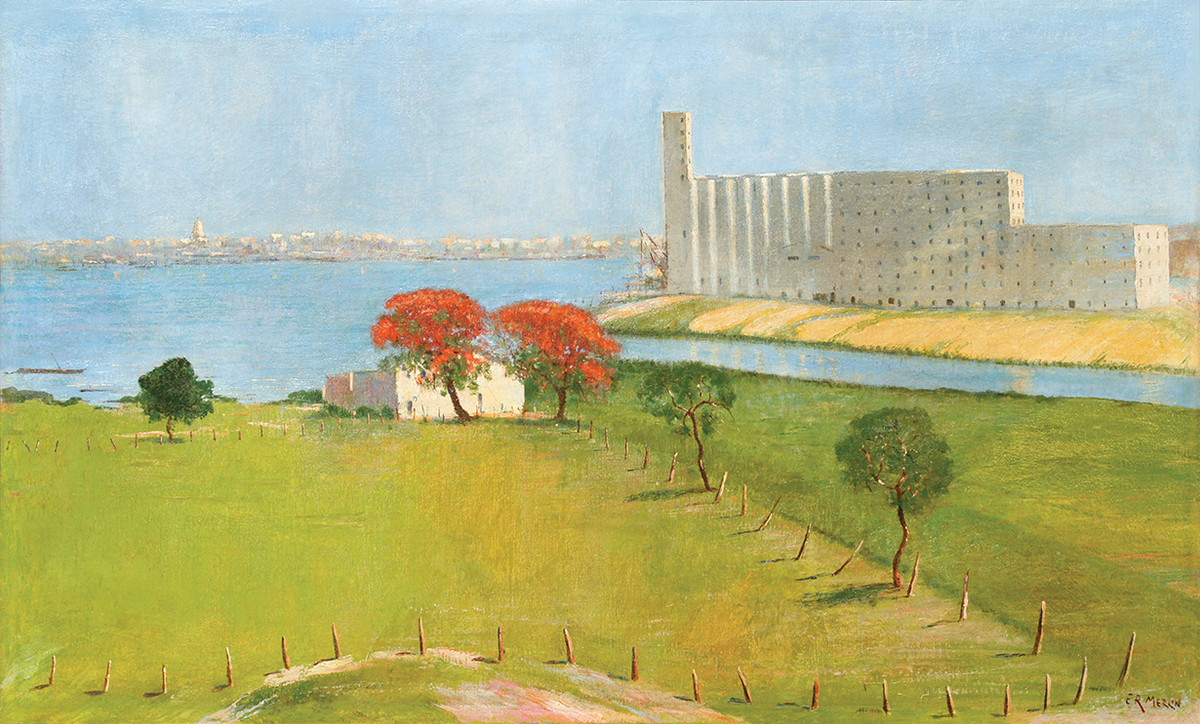 Emilio Rivero Merlín
Period: Early Republic
1890 - ?

View of the City of Havana and the 'Los Molinos' Building from Regla
Vista de la Ciudad de La Habana y del Edificio Los Molinos desde Regla, ca. 1930
oil on canvas
27 1/2 x 45 1/2 inches

Emilio Rivero Merlín was born in Guira de Melena, Havana, Cuba on November 18, 1890. In 1916, he recieved a scholarship to attend the Academy of San Alejandro, where he studied for four years. At the age of twenty he settled in Spain where he attended the School of Fine Arts of San Fernando. Additional scholarships allowed him to study with Manolo Mantilla and Pastor Argudin in Madrid.