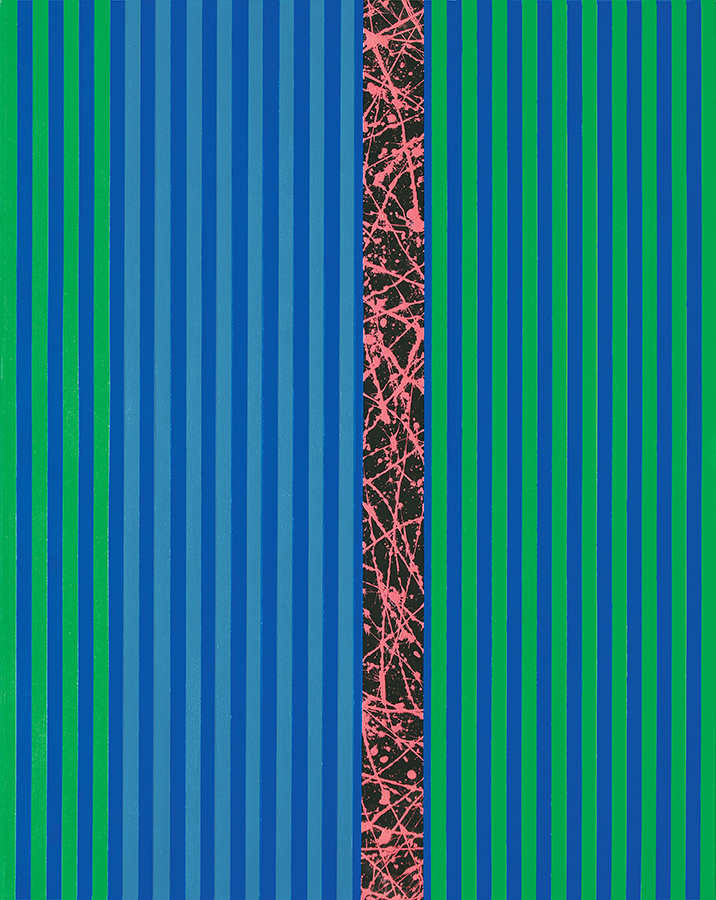 Fernando García
Period: Contemporary
1955 - 1989

Paving the Way
Preparando el Camino, ca 1989
oil on canvas
60 x 48 inches

Fernando García was born in Havana, Cuba in
1945 and died from AIDS in Miami in 1989.
A graduate of Mathematics from the University of
Georgia, he further studied Drawing and Painting
at Georgia State University from 1972 to 1976.
With over ten solo exhibitions and numerous group
shows, Fernando García was a recipient of the
Cintas Fellowship at the Institute of International
Education, New York City (1973-79) and of
the Florida State Council of the Arts, Individual
Artist Fellowship (1983). A prominent member
of the younger Cuban-American group of South
Florida artists, he was a participant in the seminal
exhibition "The Miami Generation", curated by art
critic, Giulio V. Blanc, at the Cuban Museum of
Arts and Culture, Miami, Florida, October 1983.