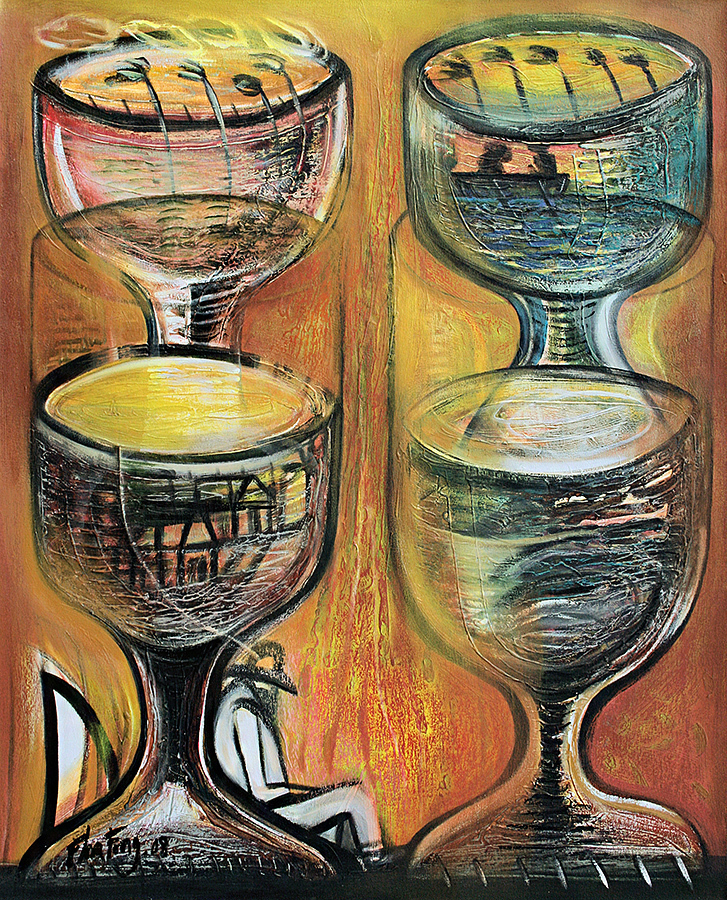 Flora Fong
Period: Contemporary
1949

Reasons
Razones, 2008
mixed media on canvas
39 1/4 x 32 inches

Flora Fong was born in Camagüey, Cuba, in 1949. She is a graduate of the National School of Arts in Havana. From 1970 to 1989, she served as an art professor at San Alejandro Art Academy, in Cuba. She has garnered several prestigious awards throughout her career and her works are included in numerous public collections such as the National Museum of Fine Arts, Havana, the National Parliament in Beijing, China, and museums and institutions in France, Spain, Portugal, Japan, Mexico, Venezuela, Panama, Switzerland, South Korea, and in the United States.

She has participated in fine art fairs in the U.S. such as Art Chicago, Palm Beach 3, Art Miami, Art Hamptons /New York, and Arteaméricas. Some of her United States personal and group exhibitions are The Motifs of the Mother Country; Important Cuban Artworks; Dos Islas, Dos Versiones, at the Miami Dade Community College Kendall Campus gallery, and most recently Out of Cuba: Sosabravo & Flora Fong, at the Gulf Coast Museum of Art.

The artist currently resides in Cuba, and is represented by Cernuda Arte in the United States.