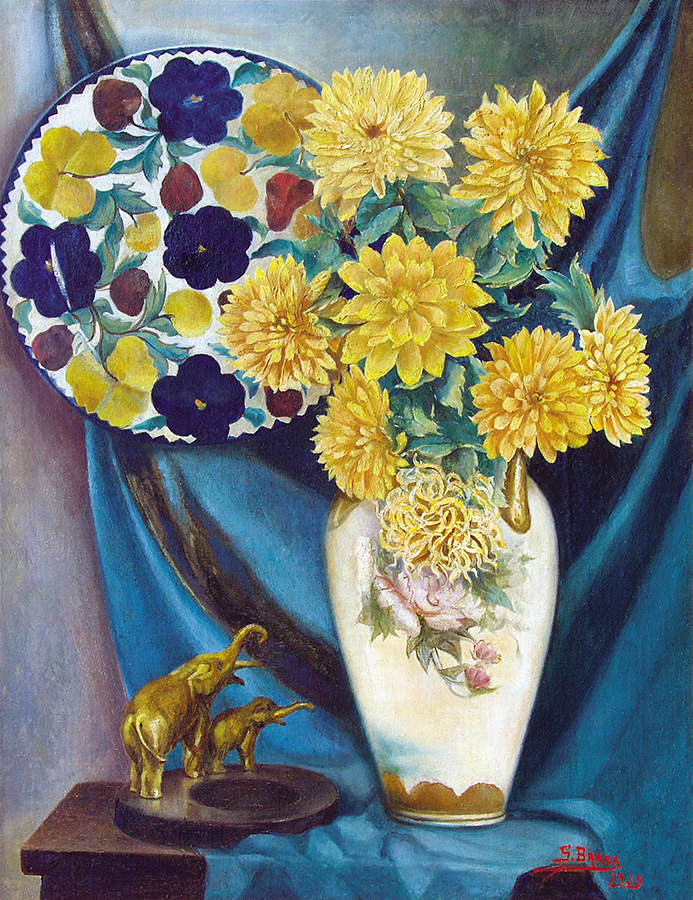 Gumersindo Barea
Period: Early Republic
1901 - 1965

Flower Vase
Florero, 1915
oil on canvas laid down on board
27 x 20 3/4 inches

Gumersindo Barea was born in Cárdenas, Matanzas province, on December 17, 1901. He attended Los Escolapios School in his native town. In 1919, he was awarded a scholarship to study art at the National School of Fine Arts, in San Alejandro Academy. Subsequently, he received another scholarship from the Spanish government to continue his studies at Escuela de Bellas Artes San Fernando de Madrid in February of 1925. He graduated as a professor of painting and drawing in 1928.


Upon completing his studies, Barea visited museums, art galleries and historic sites in the regions of Barcelona, Valencia, Asturias, Galicia and Andalucía.


Barea specialized in watercolor, especially developing maritime themes. He showed his artwork in several solo exhibitions. In 1929, with his return to Cuba, he was named a professor of drawing at the Escuela Anexa within San Alejandro Academy, where he remained for many years. Barea passed away on September 15, 1965 in Miami, FL.