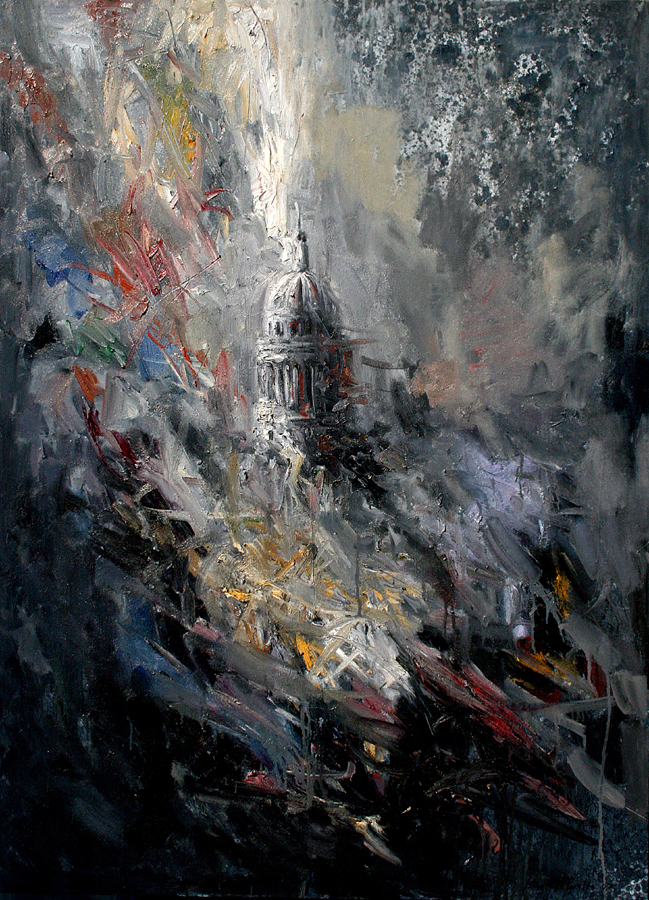 Ismael Gómez Peralta
Period: Contemporary
1967

Naked in the Shadows
Desnudo en las Sombras, 2007
oil on canvas
60 x 44 inches

Ismael Gómez Peralta was born in 1967 in Batabanó, Cuba. He is a graduate of San Alejandro Academy in Havana. He has served as an art instructor at La Casa de la Cultura in Batabanó, as a professor of drawing at the Instituto Superior de Pedagogía Enrique José Varona, and as a professor of drawing at San Alejandro. His personal exhibitions in Cuba include Una Cuidad y Otra at the Raúl Martinez Gallery, Havana, and La Cuidad del Silencio at the Charles Chaplin Cinema Gallery, Havana. With Cernuda Arte, he has participated in fine art fairs in the U.S. including Art Chicago, Art Miami, and ArteAméricas. His most recent shows include Requiem for Havana at Cernuda Arte and Una Isla, Dos Versiones, at the Miami Dade College Kendall Campus gallery. The artist resides in Miami, Florida.