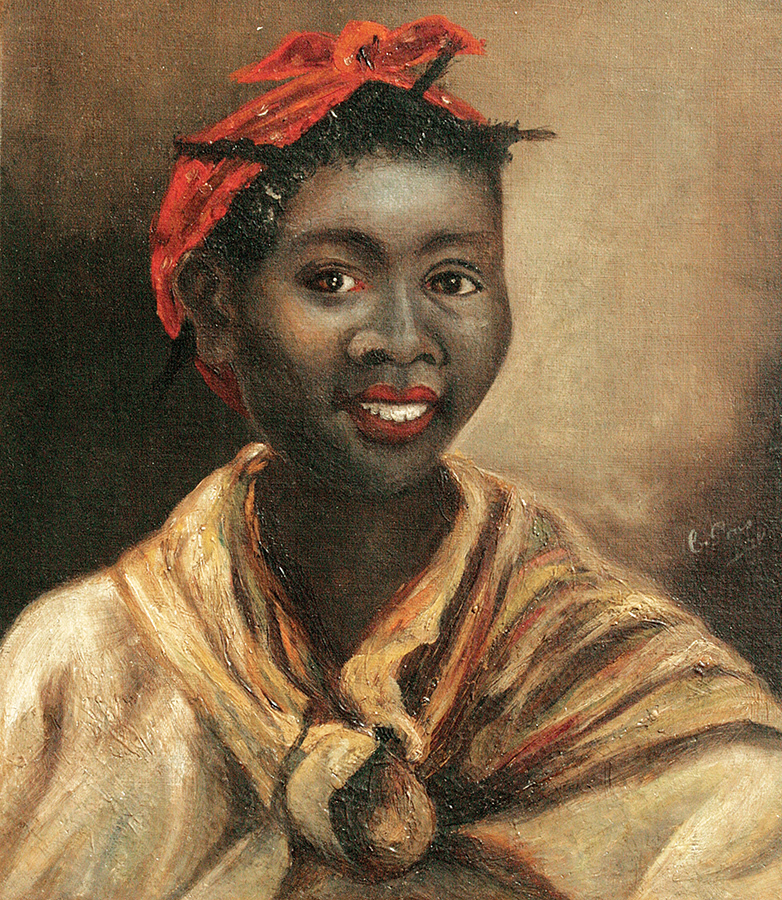 J Pons
Period: The Vanguard


Black Lady
Negrita, 1919
oil on canvas
15 3/4 x 13 1/2 inches SOLD

José M. Pons is a relatively unknown artist from the early years of the Republic. He distinguished himself as a portraitist of people from everyday life. His works were exhibited at the yearly Salons of Fine Arts organized in Havana by the Círculo de Bellas Artes. In February of 1942, he presented the work Meditation, another portait, listed as number 75 in the catalog of the Salon. We thank Gustavo Orta, art collector and researcher, for this information.
---
---- No Paintings Found ----