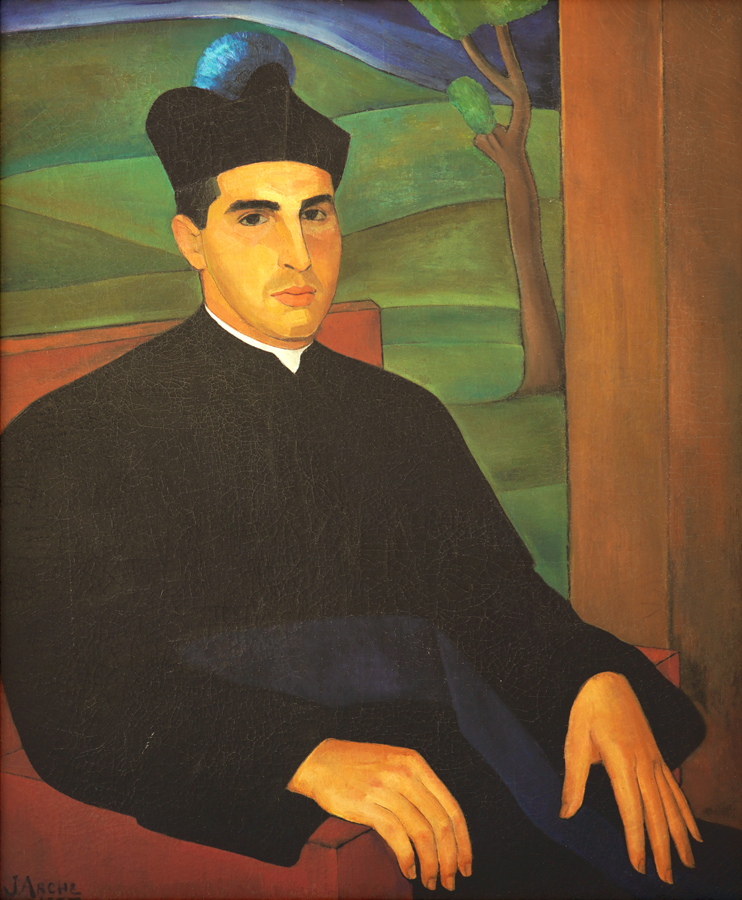 Jorge Arche
Period: The Vanguard
1905 - 1957

Portrait of Monsignor Angel Gaztelu
Retrato de Monsignor Angel Gaztelu, 1937
oil on board
34 x 28 1/2 inches




Born in Santo Domingo, Las Villas, Cuba on the 1st of April in 1905, some argue that his date of birth may be April 6th. Jorge Arche first studied in "La Academia Vallate de La Sociedad Economica de Amigos del País". In 1923, he began his training at the renowned Academy of San Alejandro in Havana. Here he met Victor Manuel who influenced and aided him in beginning a career in modern art. From 1936 onward, Arche participated in several personal exhibitions and group expositions in Cuba and abroad. He has garnered many different prizes in many salons. In 1938, he painted a fresco in the Normal School of Santa Clara. Later on in his life, he directed the "Escuela de Artes Plástica" in Camagüey which to date carries his name. Jorge Arche died in Cádiz in 1957.