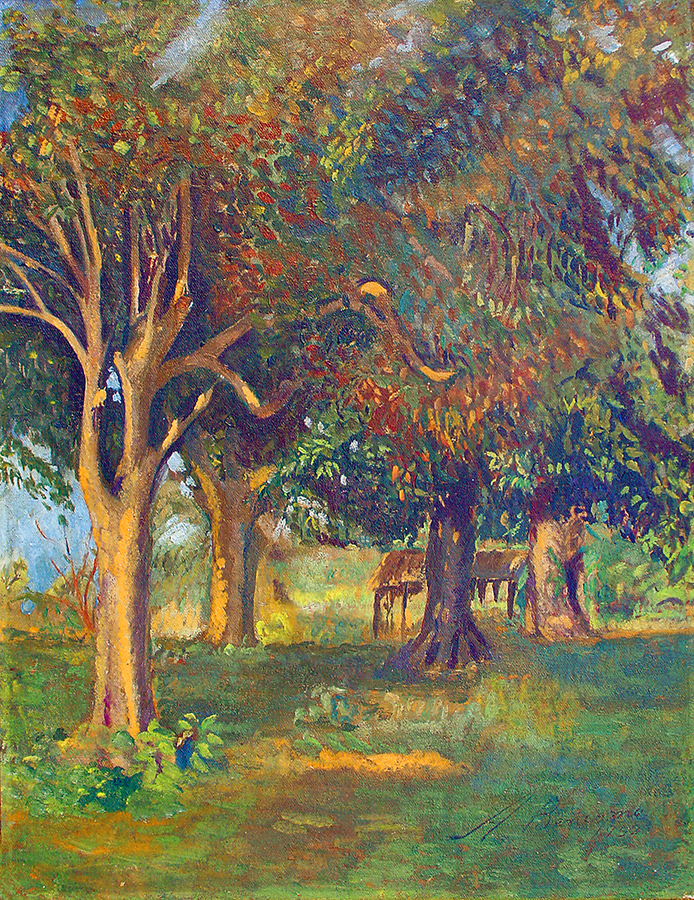 José A. Bencomo Mena
Period: Early Republic
1890 - 1962

Trees
Arboleda, 1952
oil on board
16 x 12 1/4 inches

Jose A. Bencomo Mena was born in Remedios, Las Villas, Cuba, on August 1, 1890. He studied painting and drawing at the San Alejandro Academy, graduating with highest honors. After a highly selective committee review, he earned the first scholarship bestowed by the Cuban state to study painting in Europe. He lived in Italy for eight years and came back to his country in 1927. While in Italy he initially settled in Florence, studying at the Institute of Decorative Arts and at the city's university. In 1928, back in his homeland, he became a member of the faculty at the San Alejandro Academy, where he taught for over twenty-five years. He obtained national and foreign prizes, including the Gold Medal at the Iberian-American Exposition in Seville in 1930 and Gold and Silver medals at the Annual Salons of the Circle of Fine Arts in Havana.