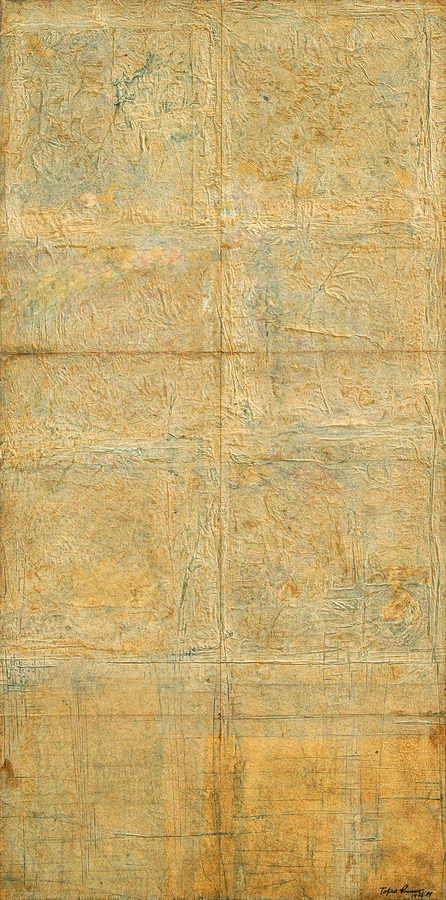 Juan Tapia Ruano
Period: Modern
1914 - 1980

Impression
Impresión, 1975
oil on canvas
mixed media on heavy paper laid down on wood
34 3/4 x 17 1/4 inches

Juan Tapia Ruano was born in 1914, and died in exile in Madrid in 1980. He was a member of the group of The Eleven, a loose association of abstract artists that exhibited together during the 1950s and 1960s in Havana.

Juan Tapia Ruano had one person exhibitions at the Lyceum, Havana in 1953, 1956, 1958, 1960 and 1962. His works were included in the art exhibition of The Eleven, titled Expresionismo Abstracto, at Galería Habana, Havana, Cuba, January 1963. He also had individual shows at the Colegio Nacional de Arquitectos, 1953, and at the Cuban Museum of Arts and Culture, Miami, Florida, 1984.

His career is documented in publications such as Pintores Cubanos, Edmundo Desnoes, Ediciones R, Havana, Cuba, 1962, pages 206-209; La Enciclopedia de Cuba, 1st edition, 1974, Vicente Baez, Volume 5, pages 237-239, and Memoria: Cuban Art of the 20th Century, José Veigas and others, 2001, page 346.