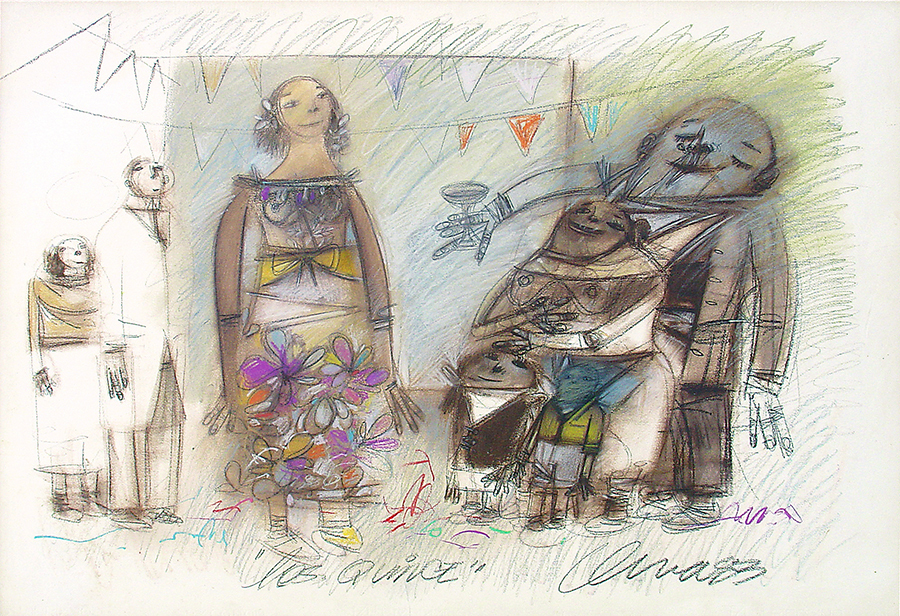 Pedro Pablo Oliva
Period: Contemporary
1949

Sweet Fifteen
Los Quince, 1983
mixed media on paper
27 x 39 1/2 inches

Born in Pinar del Rio, Cuba in 1949. He graduated from the Escuela de Artes Plásticas in 1970 and from the Escuela Provincial de Arte de Pinar del Rio in 1964. Oliva has participated in extensively in solo and group exhibitions and has received numerous prizes and honorable mentions throughout the years.