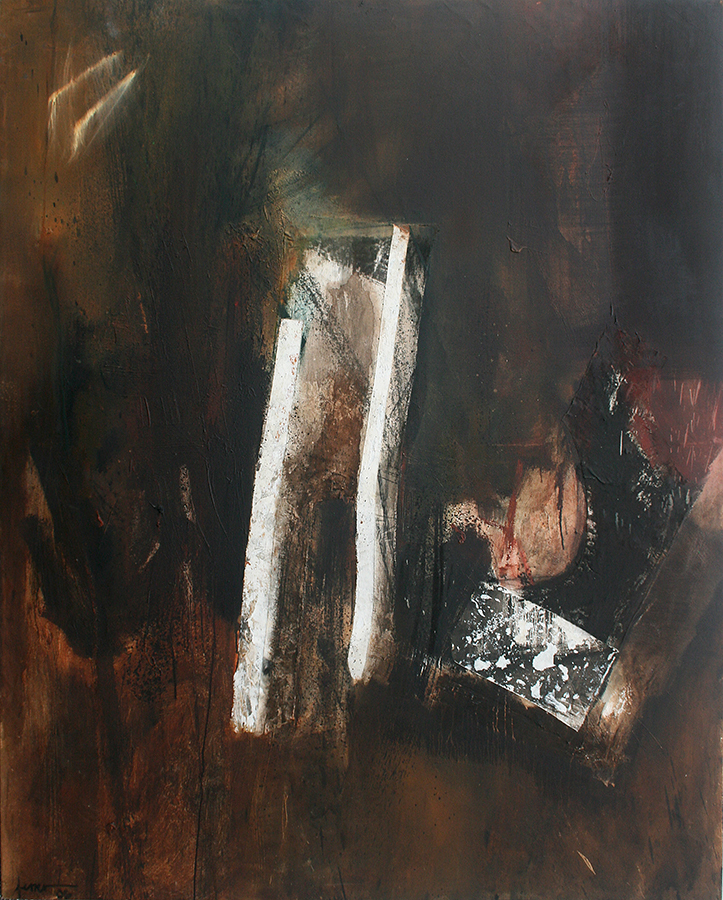 Reynier Ferrer
Period: Contemporary
1979

Synthesis
Síntesis, 2006
mixed media on canvas
59 x 47 inches

Reynier Ferrer Pérez was born in Havana on August 17, 1979. He pursued his early studies at the School of Fine Arts at San Alejandro in his native city and, after four years of training, graduated from this institution in 2004. In that same year, he initiated and finalized complementary studies in the fine arts imparted by Spanish painter José Luis Fajardo at the Man and His Purlieus Studio. At present, he is a professional artist in the Cuban capital. The artist is also a member of the Brothers Saíz Association, a non-governmental organization dedicated to promoting the work of young artists and scholars.

Argel Calcines, Editor-In-Chief of Opus Havana, offers these observations:
Recalcitrant toward "naďve abstractionism", Reynier knows how to combine textures, slashes, and even smudges in the search for the internal dynamic within each piece. Because each painting is a battlefield, to conquer one must defer to the wisdom of Odysseus: to penetrate, by means of a horse left as an offering, and then to surprise the viewer from within his own self.