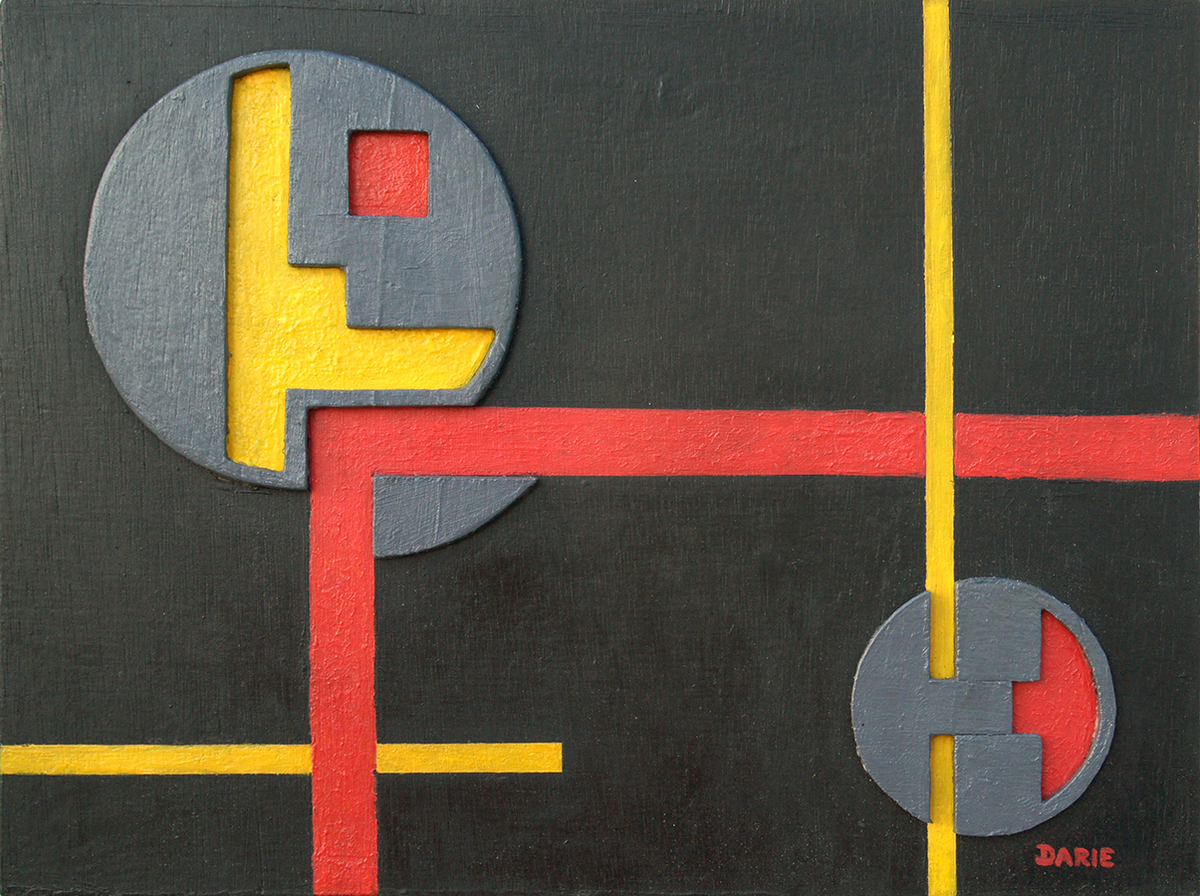 Sandú Darié
Period: Modern
1908 - 1991

Untitled
Sin Título, ca. 1950's
mixed media collage on paper laid down on board in four parts
22 1/2 x 27 3/4 inches

Sandú Darié was born in Romania in 1908, where he trained as a lawyer. During his time in Romania, he had contacts with the country's avant-garde, including the painter Medi W. Dinu, and eventually took up painting. After a brief tenure in Paris, Sandú Darié settled permanently in Havana in 1941. In 1946, he becomes a member of the geometric abstract art collective MADI. In the late fifties to early sixties, he is a member of Los Diez Pintores Concretos (the Ten Concrete Painters), a group of concrete artists including Loló Soldevilla, Pedro de Oraá, Luis Martínez Pedro, and José Maria Míjares. Darié's contributions to the concrete and geometric movements are profound, as he helped introduce ideas of the Eastern European avant-garde to the Caribbean and modern Latin American painting. Works by Sandú Darié have been included in several important institutions, including the Museo Nacional de Bellas Artes, Havana, Cuba and the Museum of Modern Art, New York, U.S.A.