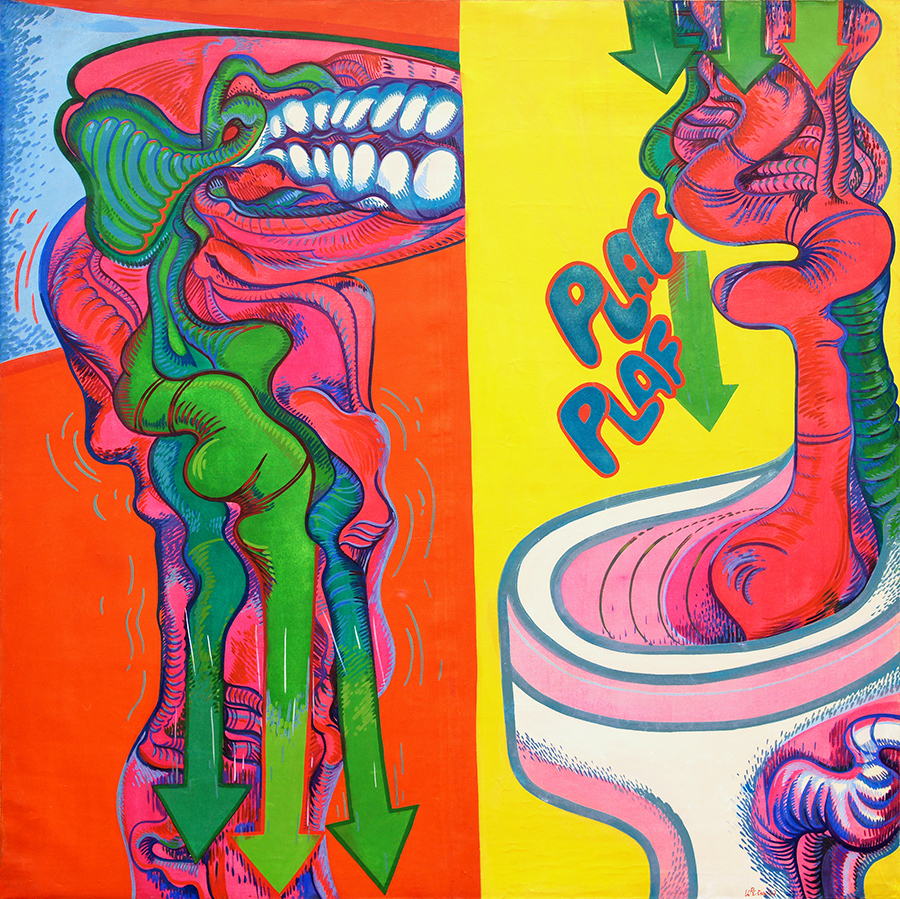 Umberto Peña
Period:
1937

1, 2, 3 Plaf
1, 2, 3 Plaf, 1967
mixed media on canvas
63 x 63 inches

Umberto Peña was born in Havana, Cuba, in 1937 and studied at San Alejandro Academy from 1954-1958. In 1959, he began exhibiting his artwork publically, in Cuba's Salón Nacional and in Mexico's Centro de Arte Contemporáneo. In July 1964, he held his first personal exhibition at the Association of Engravers of Cuba, under the title of 12 Lithographs, a show which would later travel to Prague. During these years, Peña's international recognition grew, and the artist's works were presented in England, Canada, Italy, Japan, Sweden, Hungary, Bulgary, Romania, Russia, and Poland. In 1964, he received his first major recognition, the Lithography Prize at the Havana Exhibition, and in 1967 he was selected as one of the young painters to represent Cuba at the V Biennale de la Jeune Peinture, in France.

In 1992, the artist left Cuba for Mexico, and would later move to the United States, where he lived for more than a decade before relocating to Spain. The artist has had over a dozen solo exhibitions in the Americas and Europe.