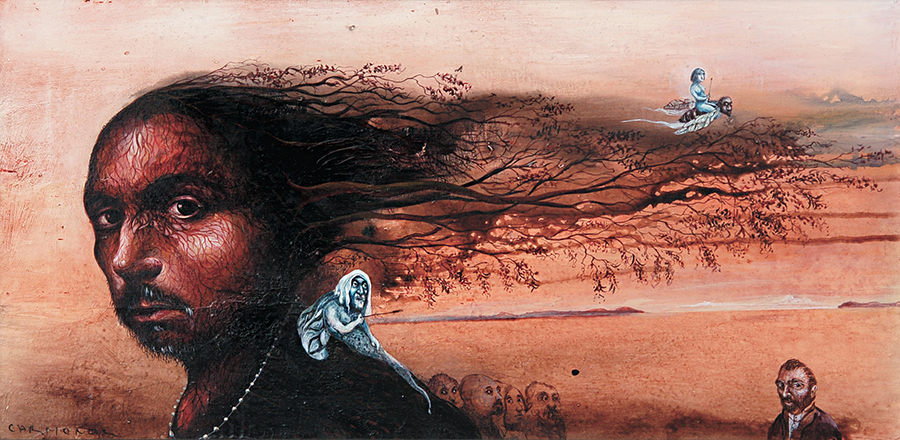 Williams Carmona
Period: Contemporary
1967

I Walk My Fingers Over Your Harshness
(Camino con mis dedos por encima de tu dureza), 2003
oil on canvas
11 1/2 x 23 1/2 inches

Williams Carmona was born in Pinar del Río, Cuba in 1967. He studied at the University of Fine Arts in Havana. Since the early 90's, he has been living and painting in Puerto Rico. He has participated in numerous solo and group exhibitions in various countries. In 1996 the artist was honored with a one person exhibition in his adopted homeland at the in San Juan, Puerto Rico. Awards and Honors include, among others: Juror's Award of Excellence in painting, drawing and engraving, University of Fine Arts, Havana, Cuba in 1990 and a Grand Prize, Painting, Salon Provincial, Pinar del Río, Cuba in 1989.