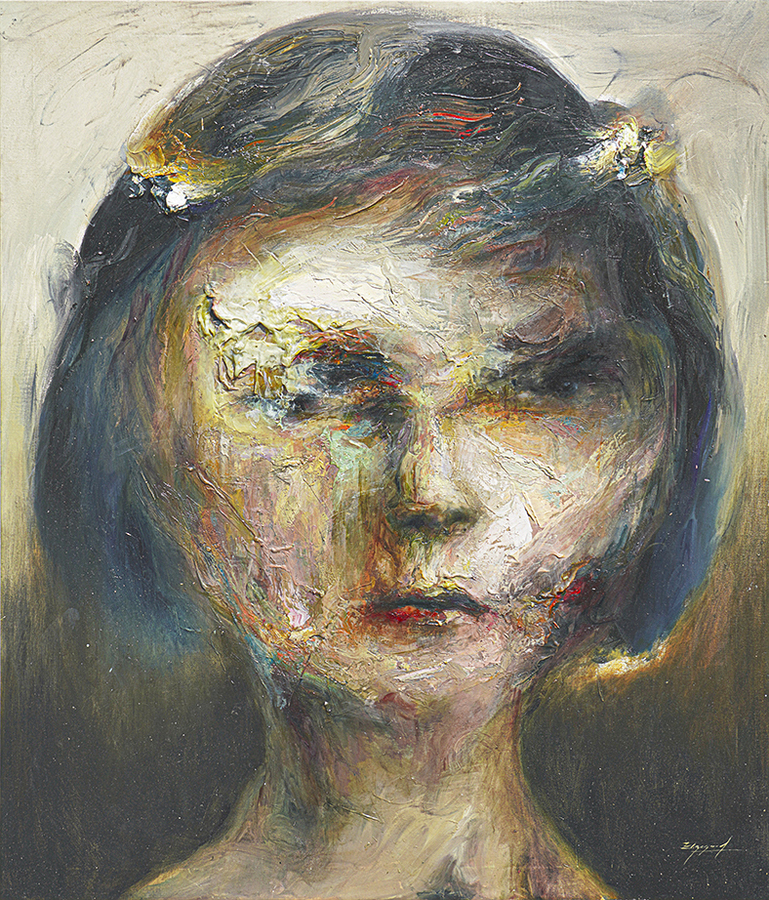 Yasiel Elizagaray
Period: Contemporary
1987

Portrait in an Empty Room
Retrato en una Habitación Vacía, 2023
oil on canvas
31 1/2 x 39 3/8 inches

Yasiel Elizagaray was born in 1987 in Yaguajay Sancti Espíritus, Cuba, and graduated from the Universidad Pedagógica de Arte, Sancti Espíritus, with a Bachelor's degree in Plastic Arts and the Humanities in 2008. Elizagaray has participated in over 20 group exhibitions in Cuba, the United States, and Germany, as well as important art fairs in Europe. The artist has achieved much acclaim -- in 2019, Yasiel Elizagaray was the recipient of the Circle Foundation of the Arts' Artist of the Year Award. He has been represented exclusively in the United States by Cernuda Arte since Spring 2023.


Elizagaray's work focuses on deconstructing portraiture and figure painting, applying a cerebral, earthy expressionism and dramatic chiaroscuro to his subjects. The artist is also known for his broad vocabulary of techniques in the application of oil paints, transforming the medium from a textural impasto to a shimmering gouache within one canvas. These distinct and psychological works, which demonstrate the influence of master painters such as Frank Auerbach, Lucian Freud, Francis Bacon, and Roberto Fabelo, are reflections of a world growing increasingly complex.