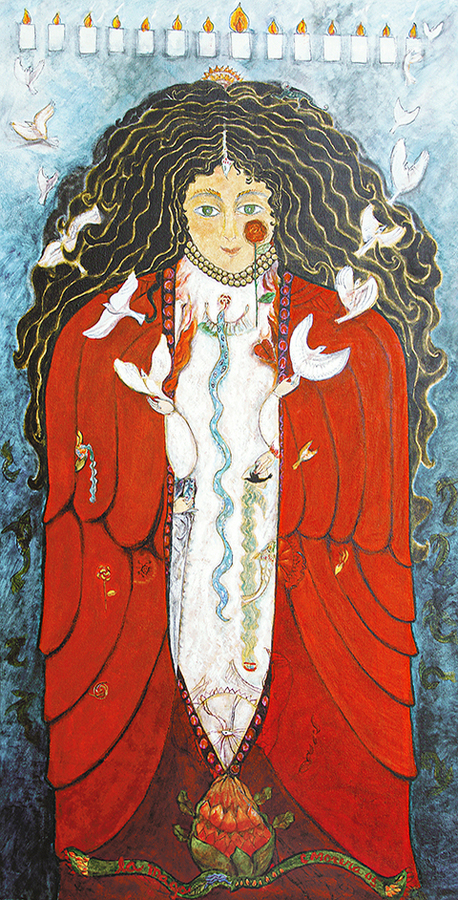 Clara Morera
Period: Contemporary
1944

Miracles of the Bird Saint
Milagros del Santo Pájaro, 2007
mixed media on wood with canvas
30 x 22 x 4 inches

Clara Morera was born on July 21, 1944 in Cuba. She studied at the National School of Visual Arts and graduated from the San Alejandro Academy with a focus in painting, tapestry, soft scultpure, drawing, and multimedia installations. She has exhibited in many public collections, including: the National Museum of Fine Arts in Havana in 1970, the Cuban Cultural House in Prague in 1980, the Museum of the Americas in Washington, D.C. in 1992, the Discovery Museum in Conneticut in 1998, and The Rye Art Center in New York in 2000. The artist currently resides in New York City.