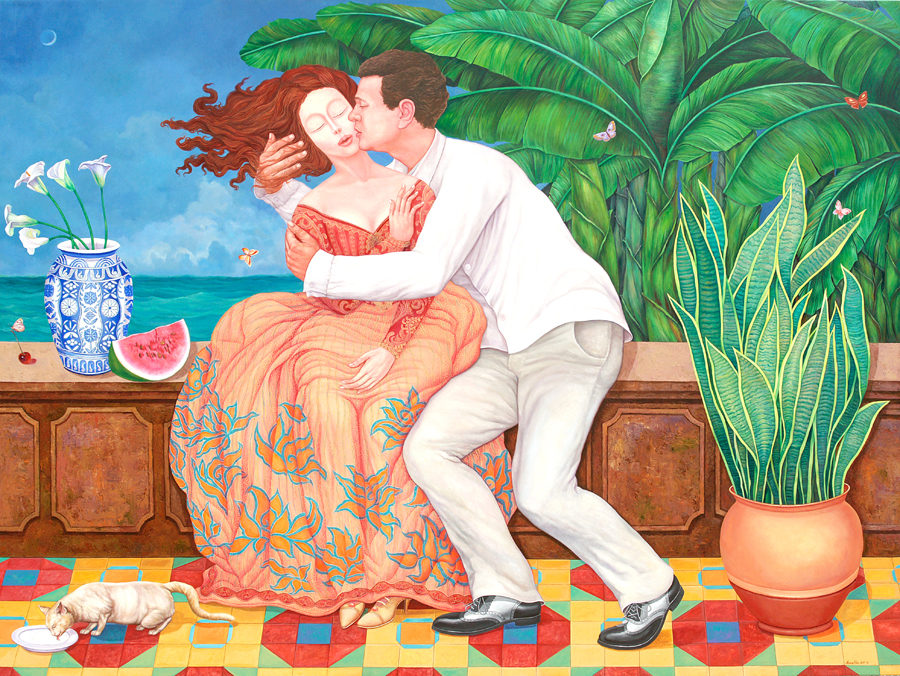 Irina Elén González
Period: Contemporary
1978

Delicious Love
(Delicioso Amor), 2015-2016
mixed media on canvas
58 3/4 x 78 1/2 inches


The artist was born in Pinar del Río, Cuba on January 14, 1978. She is a graduate of two schools of fine arts in her natal city: the Raúl Sánchez Vocational School of Arts (1992) and the Carlos Hidalgo Professional School of Visual Arts (1998). She has been listed in the Registry of Creators since 1999, and is also a member of the Brothers Saíz Association, the Cuban Cultural Resources Foundation and the National Alliance of Cuban Writers and Artists. Currently, she works as a professional artist in Pinar del Río, Cuba, and has been represented exclusively by Cernuda Arte since 2006.


In his Parábolas al viento, art critic Ramón F. Cala remarks:
Irina (…) devotes herself to perfecting her iconographic expressivity, to which she adds the employment of coloristic and figurative resources that bring to mind the Slavic pictorial tradition of the Middle Ages. The small formats and the use of manual stitching add a soft, intimate, domestic air to her works.