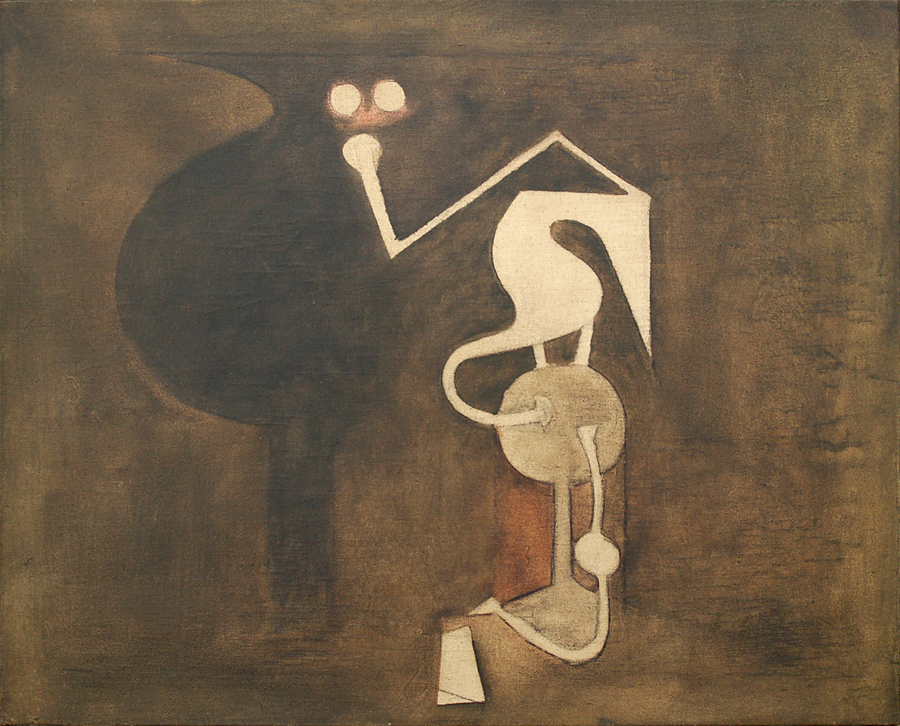 Wifredo Lam
Period: The Vanguard
1902 - 1982

The Reality of the Birds
La Realidad de los Pájaros, 1970
oil on canvas
28 3/4 x 36 1/2 inches




Wifredo Lam was born in Sagua la Grande, Cuba in 1902.

He attended the San Alejandro Academy of Fine Arts between 1918 and 1923. At this time, he painted mostly still lifes and landscapes. In 1923, he left for Spain to further his artistic education.

Between 1947 and 1952 Lam lived and worked in Havana, New York, Paris, and Albisola. He then settled permanently in Paris. During the rest of his long and productive career, his style and iconography evolved along a steady course toward greater simplicity and abstraction, at times bordering on the decorative.

Over the past thirty years Lam has been the subject of several monographs and numerous retrospective exhibitions. His paintings are in museums and private collections all over the world. Wifredo Lam died in Paris in 1982.