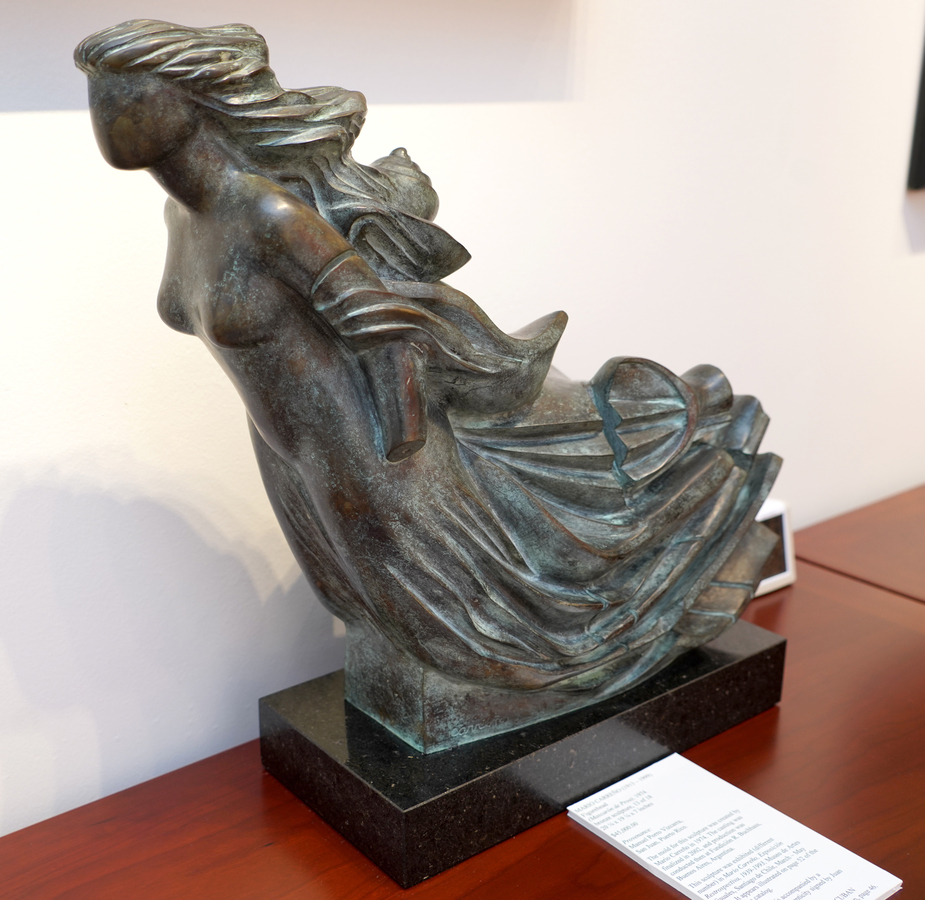 MARIO CARREÑO (1913 – 1999)
Figurehead
(Mascarón de Proa), 1974
bronze sculpture, 13 of 18
20 ¼ x 19 ¼ x 7 inches

Provenance:
Manuel Porro Vizcarra,
San Juan, Puerto Rico.

The mold for this sculpture was created by Mario Carreño in 1974.
The casting was finalized in 2002, and production was conducted
then at Fundición R. Buchhass, Buenos Aires, Argentina.

This sculpture was exhibited (different number) in Mario Carreño,
Exposición Restrospectiva, 1939-1993, Museo de Artes Visuales,
Santiago de Chile, March – May 2004.
It appears illustrated on page 52 of the exhibition catalog.

This sculpture is accompanied by a Certificate of Authenticity
signed by Juan Alberto Campos.

Illustrated in IMPORTANT CUBAN ARTWORKS, Volume Seventeen, page 46.

Copyright 2002-2022, Cernuda Arte. All Rights Reserved