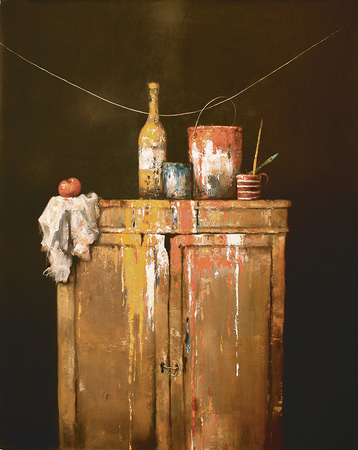 Yellow, Blue and Red
(Amarillo, Azul y Rojo)
---
Author: David Rodríguez
Year: 2007
Medium: oil on canvas
Size: 39 x 31 inches
Inventory No: 02882
Price: $AVAILABLE


Provenance: This work was acquired directly from the artist.


David Rodríguez was born in 1956, in Sancti Spíritus, Cuba. He studied painting at the acclaimed San Alejandro Academy of Art in Havana where he graduated in 1982. He later furthered his education at the Instituto Superior de Arte. In 1981, his works were among those exhibited at the Museo Nacional de Bellas Artes in Cuba. He has garnered several awards in painting competitions throughout his career including an Honorable Mention at the Literature in the Plastic Arts Contest, Sala Rubén Martínez. He has illustrated for several cultural and literary projects including magazines, poetry journals and children's books. The artist lives and works in Miami, Florida.