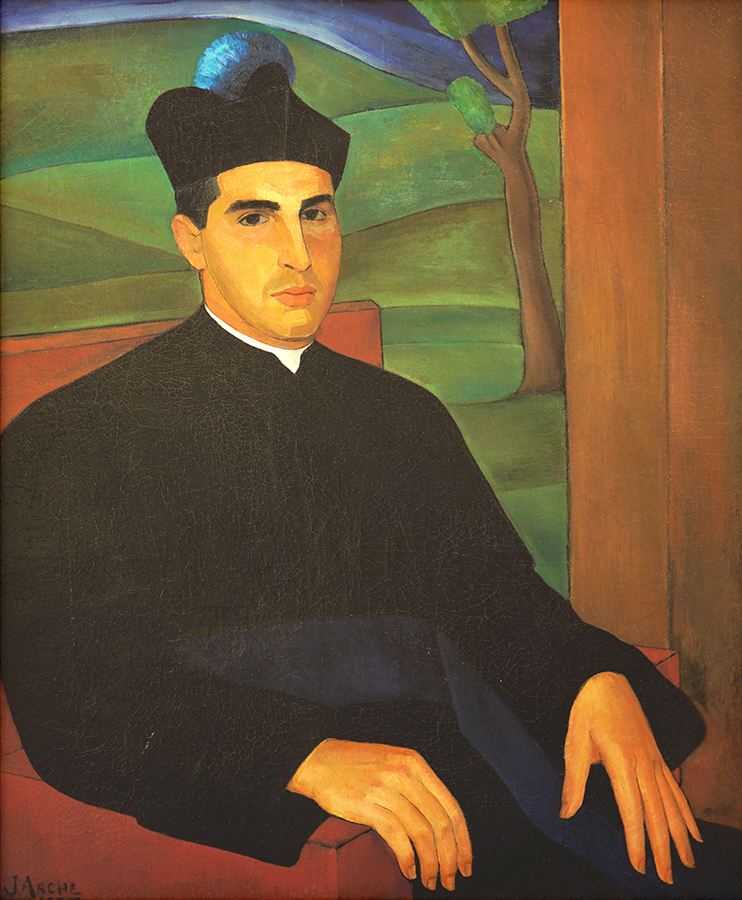 Portrait of Monsignor Angel Gaztelu
(Retrato de Monseñor Angel Gaztelu)
---
Author: Jorge Arche
Year: 1937
Medium: oil on canvas
Size: 34 x 28 1/2 inches
Inventory No: 06729
Price: $AVAILABLE


Provenance:

Private Collection, Coral Gables, Florida.



Illustrated in the book Cuban Art: Remembering Cuba Through its Art, Arte al Día International, 2004, page 175.

Exhibited in Cuban Art & Identity: 1900-1950, Vero Beach Museum of Art, Vero Beach, Florida, October 19, 2013 - February 2, 2014, curated by Dr. Juan A. Martínez, and illustrated in the accompanying catalog, page 20.