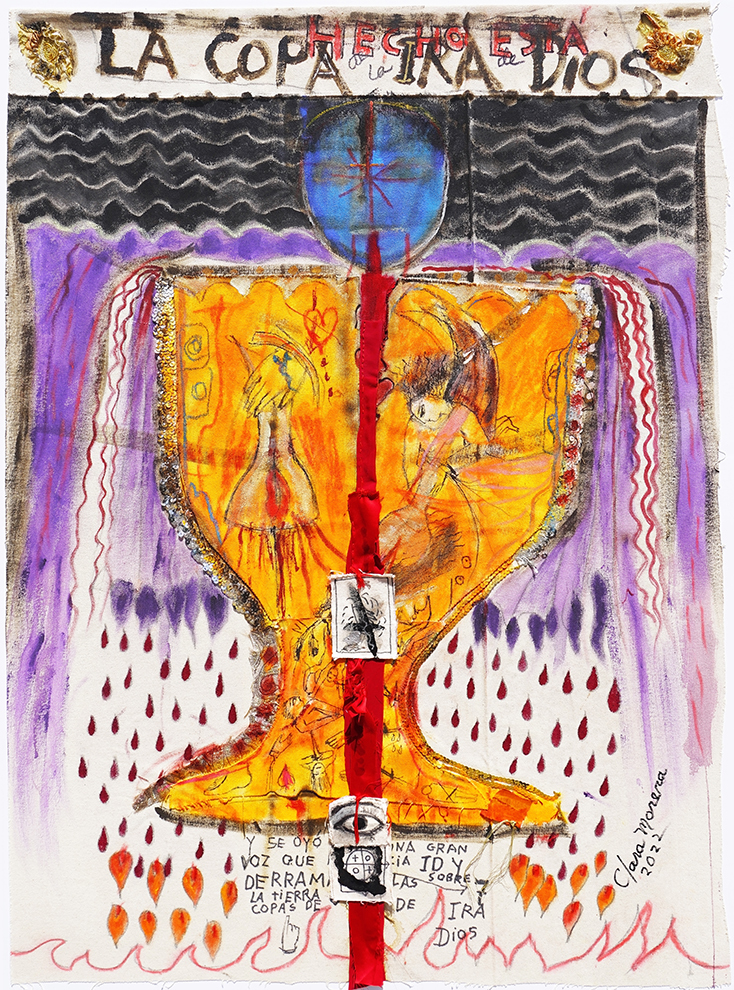 The Cup of Ire
(La Copa de La Ira)
---
Author: Clara Morera
Year: 2022
Medium: mixed media collage on canvas
Size: 43 3/4 x 30 1/2 inches
Inventory No: 06915
Price: $

AVAILABLE



Provenance:

Acquired directly from the artist.


This work comes from the artistís

Revelations series, which she began in

2020, amidst the anxieties of the

COVID-19 pandemic. These thoughtful,

apocalyptic works are inspired by the final

entry in the New Testament, the Book

of Revelation.