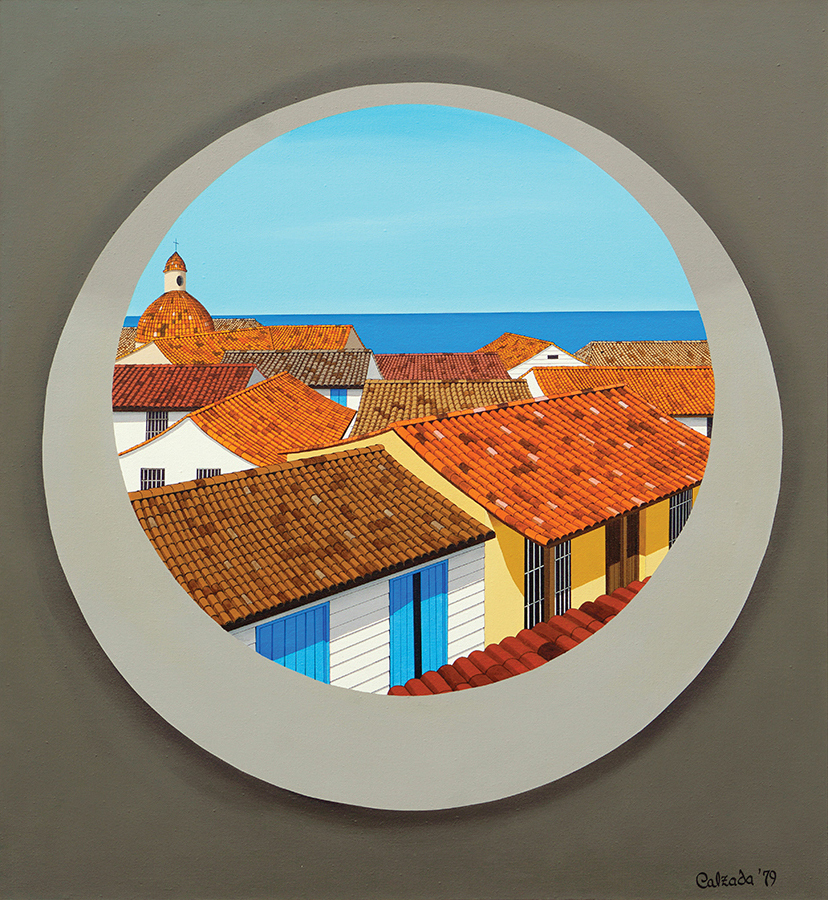 Town View
(Vista de Pueblo)
---
Author: Humberto Calzada
Year: 1979
Medium: acrylic on canvas
Size: 39 3/4 x 36 inches
Inventory No: 06665
Price: $


Provenance:

The Collection of the Republic National Bank of Miami.

The Collection of Wells Fargo International Bank.



Illustrated in the book Humberto Calzada, published by the Lowe Art Museum, University of Miami, on the occasion of the exhibition Humberto Calzada: In Dreams Awake, A Thirty Year Retrospective, December 2, 2006 through January 28, 2007, number 24, page 55.