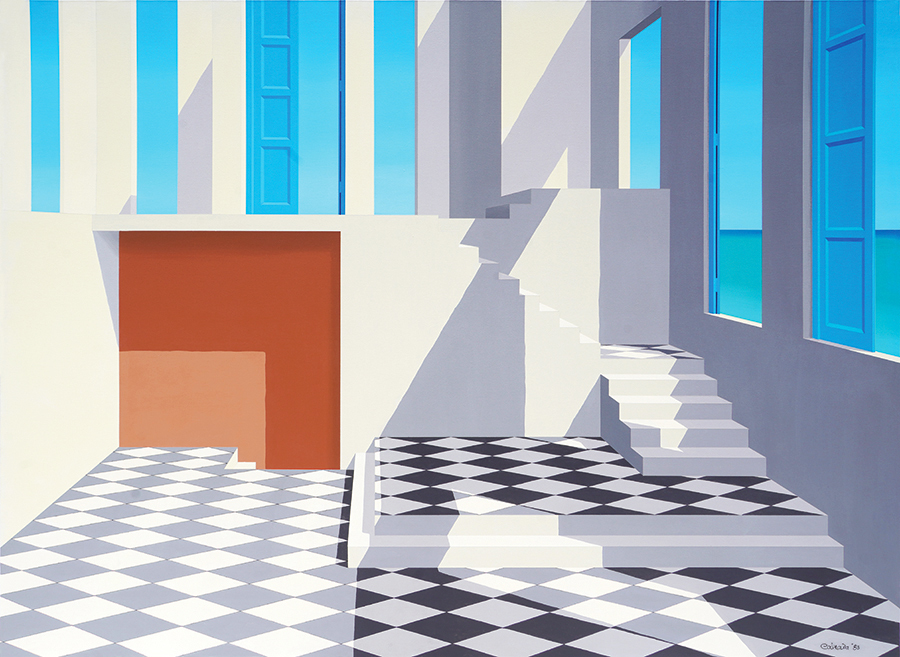 Living in a Calendar II
(Viviendo en el Segundo Calendario)
---
Author: Humberto Calzada
Year: 1983
Medium: acrylic on canvas
Size: 45 x 60 inches
Inventory No: 06899
Price: $

SOLD



This painting was exhibited in Humberto Calzada:

In Dreams Awake, A Thirty-Year Retrospective, Lowe Art Museum,

University of Miami, December, 2006, and appears illustrated

in the accompanying book, no. 38, page 67.




Illustrated in IMPORTANT CUBAN ARTWORKS, Volume Nineteen,

Cernuda Arte, Coral Gables, Florida, 2022, page 165.




Acquired by a Private Collector in Coral Gables, Florida.