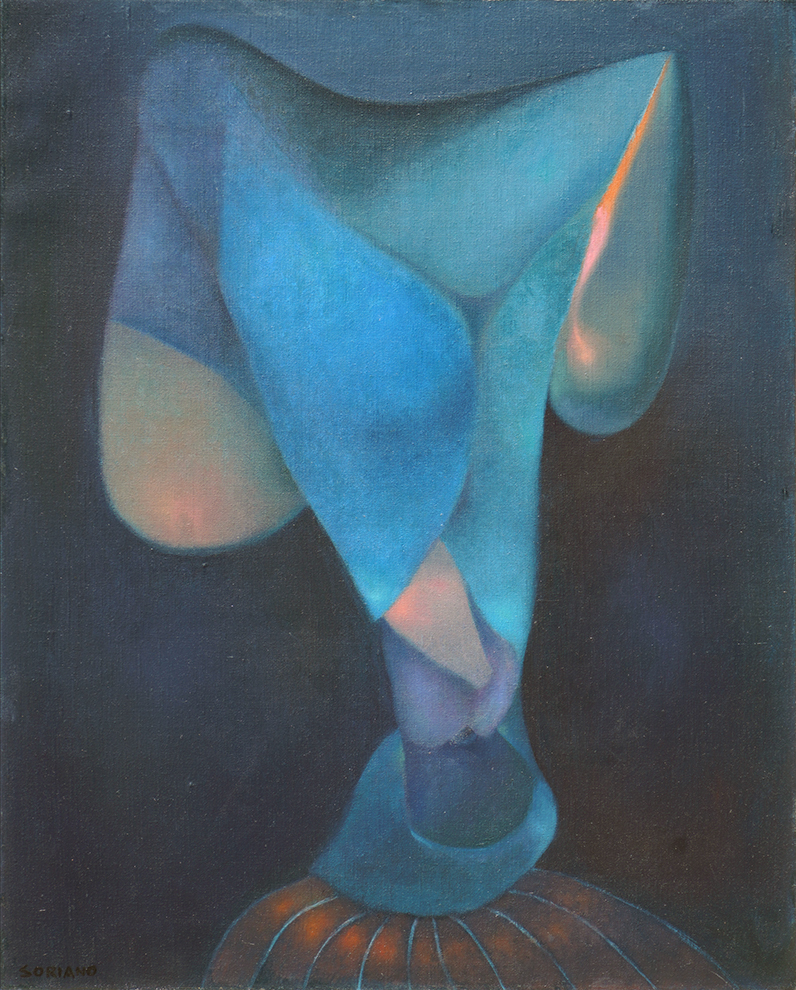 Equilibrist
(Equilibrista)
---
Author: Rafael Soriano
Year: 1982
Medium: oil on canvas
Size: 30 x 24 inches
Inventory No: 06788
Price: $AVAILABLE


Signed, titled and dated
on the reverse.



The painting is accompanied by a Photo-Certificate of Authenticity issued by the Rafael Soriano Foundation, signed by Hortensia Soriano, daughter of the artist, dated August 12, 2021.



Exhibited at Art Miami 2021, The Art Miami Pavilion, Miami, Florida, November 30 – December 5, 2021.



Illustrated in Important Cuban Artworks Volume Eighteen, Cernuda Arte, Coral Gables, Florida, page 105.