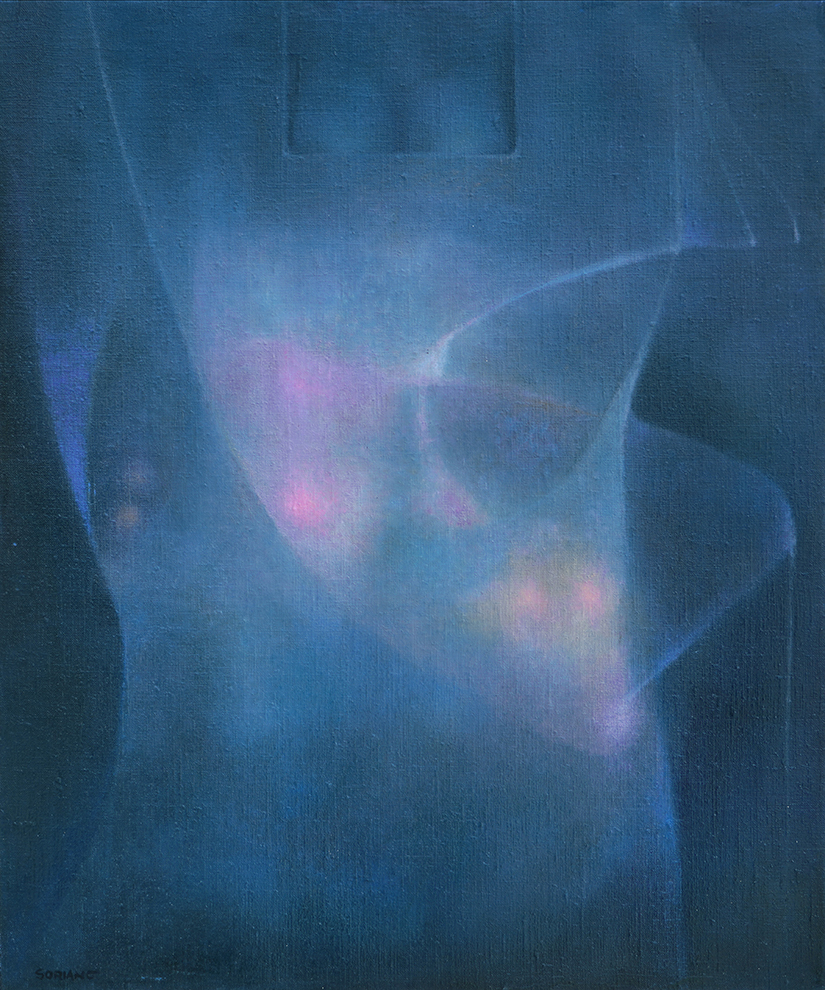 Nymph
(Ninfa)
---
Author: Rafael Soriano
Year: 1978
Medium: oil on canvas
Size: 24 x 20 inches
Inventory No: 06789
Price: $AVAILABLE


Signed, titled, dated, and dedicated to José Gómez-Sicre on the reverse.



Provenance: José Gómez-Sicre Collection, Washington D.C.



The painting is accompanied by a Photo-Certificate of Authenticity issued by
the Rafael Soriano Foundation, signed by Hortensia Soriano, daughter of the artist,
dated August 12, 2021.


Currently on exhibition in Selections from Important Cuban Artworks Volume Eighteen, Cernuda Arte, Coral Gables, Florida.



This work will be illustrated in the upcoming catalog, Important Cuban Artworks,
Volume Eighteen, to be published in December 2021.