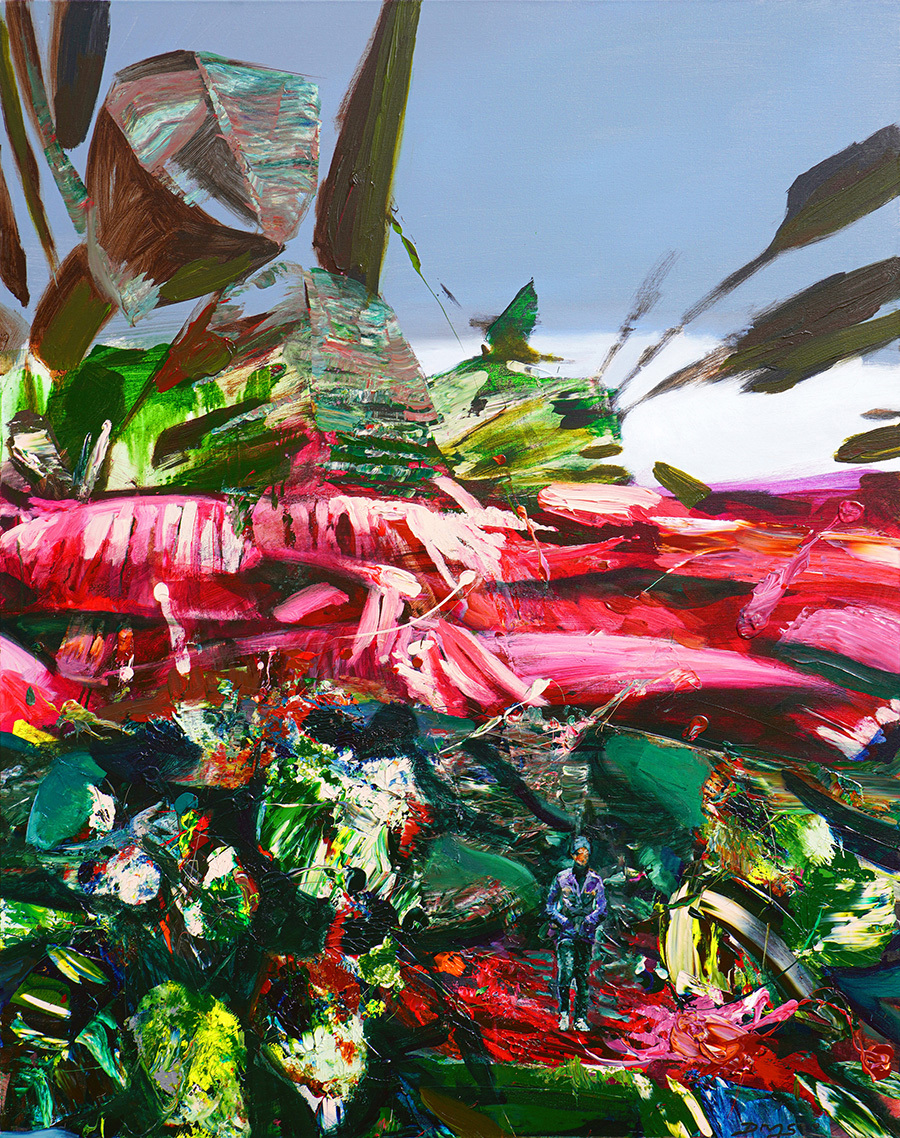 Rare Days
(Días Raros)
---
Author: Danuel Méndez
Year: 2020
Medium: acrylic on canvas
Size: 60 x 48 inches
Inventory No: 06866
Price: $

SOLD



Provenance:

Acquired directly from the artist.




Exhibited in Danuel Méndez,

The Lost in the Woods Series, Cernuda Arte,

Coral Gables, Florida, Exhibition May - August 2020.



Illustrated in IMPORTANT CUBAN ARTWORKS, Volume Eighteen,

Cernuda Arte, Coral Gables, Florida, 2021, page 131.




Acquired by a Private Collector in North Chicago, Illinois.