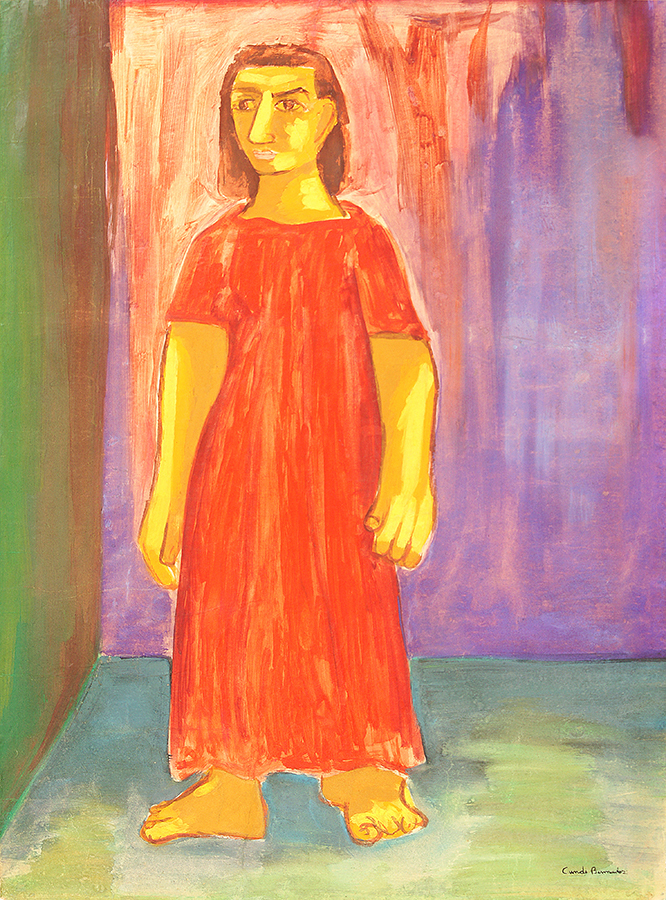 Red Monk
(Monje Rojo)
---
Author: Cundo Bermúdez
Year: 1948
Medium: mixed media on heavy paper laid down on board
Size: 35 x 25 3/4 inches
Inventory No: 06776
Price: $AVAILABLE


Provenance: Private Collection Coral Gables, Florida.



Exhibited in Cuban Art & Identity: 1900-1950, Vero Beach Museum of Art, Vero Beach, Florida, October 19, 2013 - February 2, 2014, curated by Dr. Juan A. Martínez, and illustrated in the accompanying catalog, page 22.



Illustrated in Cundo Bermúdez, Miami, Cuban-American Endowment for the Arts, Inc., V. Baez (editor), 2000, page 94, no. 88.1.



Exhibited in Selections of Cuban Art from the Olartecoechea Collection at the Bacardi Art Gallery in Miami, Florida,
April 30 – May 19, 1982, sponsored by the Cuban Museum of Arts and Culture. It appears illustrated in the accompanying catalog, front cover. A copy of this catalog accompanies the work.



Exhibited at Art Miami 2021, The Art Miami Pavilion, Miami, Florida,
November 30 – December 5, 2021.