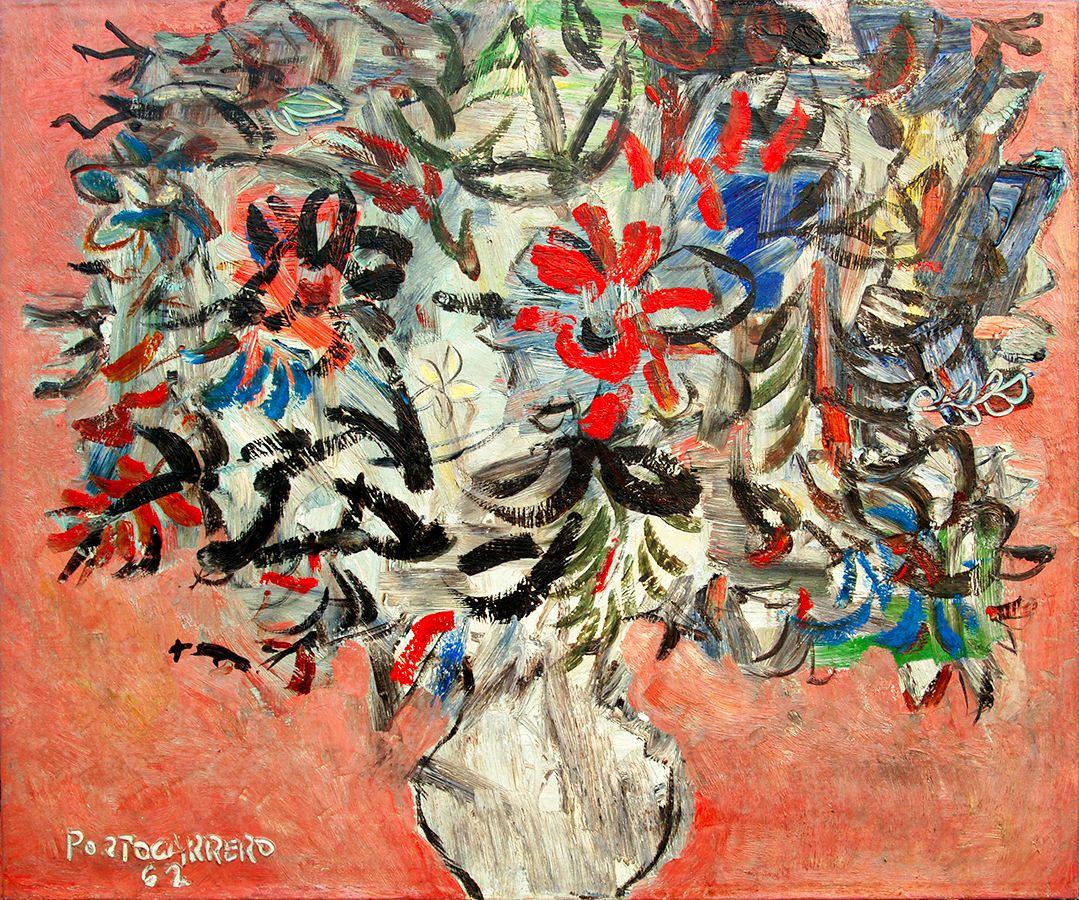 Flower Vase
(Florero)
---
Author: René Portocarrero
Year: 1962
Medium: oil on canvas
Size: 20 x 24 inches
Inventory No: 04606
Price: $

SOLD



Provenance:


Roberto Fernández Retamar Collection, Havana, Cuba.



Exhibited in the retrospective, René Portocarrero,

Exposición Retrospectiva, National Museum of Fine Arts,
Havana, Cuba, August 1967, and listed in the corresponding
catalog as no. 314.



On the reverse of the painting, both the National Museum
Retrospective Exhibition label, and the label from the original
framing house, La Casa de Marcos in Havana, Cuba, are found.



The painting is offered in its original stretcher.



Exhibited in A GROUP SHOW OF CUBAN ART MASTERS,
Cernuda Arte,
Coral Gables, Florida,
May - July 2018.



Illustrated in Important Cuban Artworks Volume Eleven,

Cernuda Arte, Coral Gables, Florida, 2013, back cover.



"The eloquence of the flower does not reach us by its form
or its fragrance, but when we are aware of its identity ...

A painting is like a child or like a flower. But if we only know

the child is named Juan, and that the flower is a rose or a
hibiscus, then we know nothing of the child or the flower.

And the same of a painting, if we only pay attention to its
representation."



René Portocarrero, Anotaciones en Orden a la Pintura,

Revista Islas, No. 22, 1966.




Acquired by a Private Collector in McLean, Virginia.