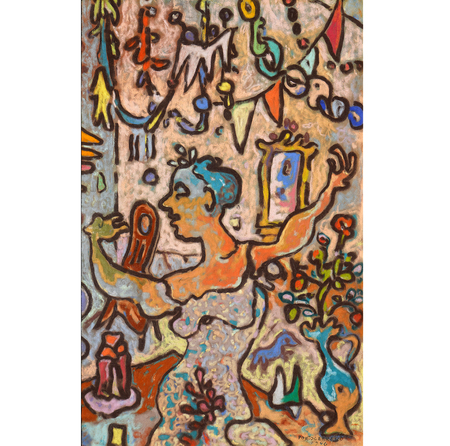 Carnival Figures
(Figuras de Carnaval)
---
Author: René Portocarrero
Year: 1946
Medium: pastel on heavy paper
Size: 19 1/2 x 12 3/4 inches
Inventory No: C5578
Price: $SOLD


Provenance: Private Collection of Mrs. Hosanna Abela, daughter of the painter Eduardo Abela.



This work is illustrated in the book, Portocarrero, Ramón Vázquez Díaz,
Fundación Arte Cubano,
Madrid, 2015, page 184.


Acquired by a Private Collector in New York, New York.