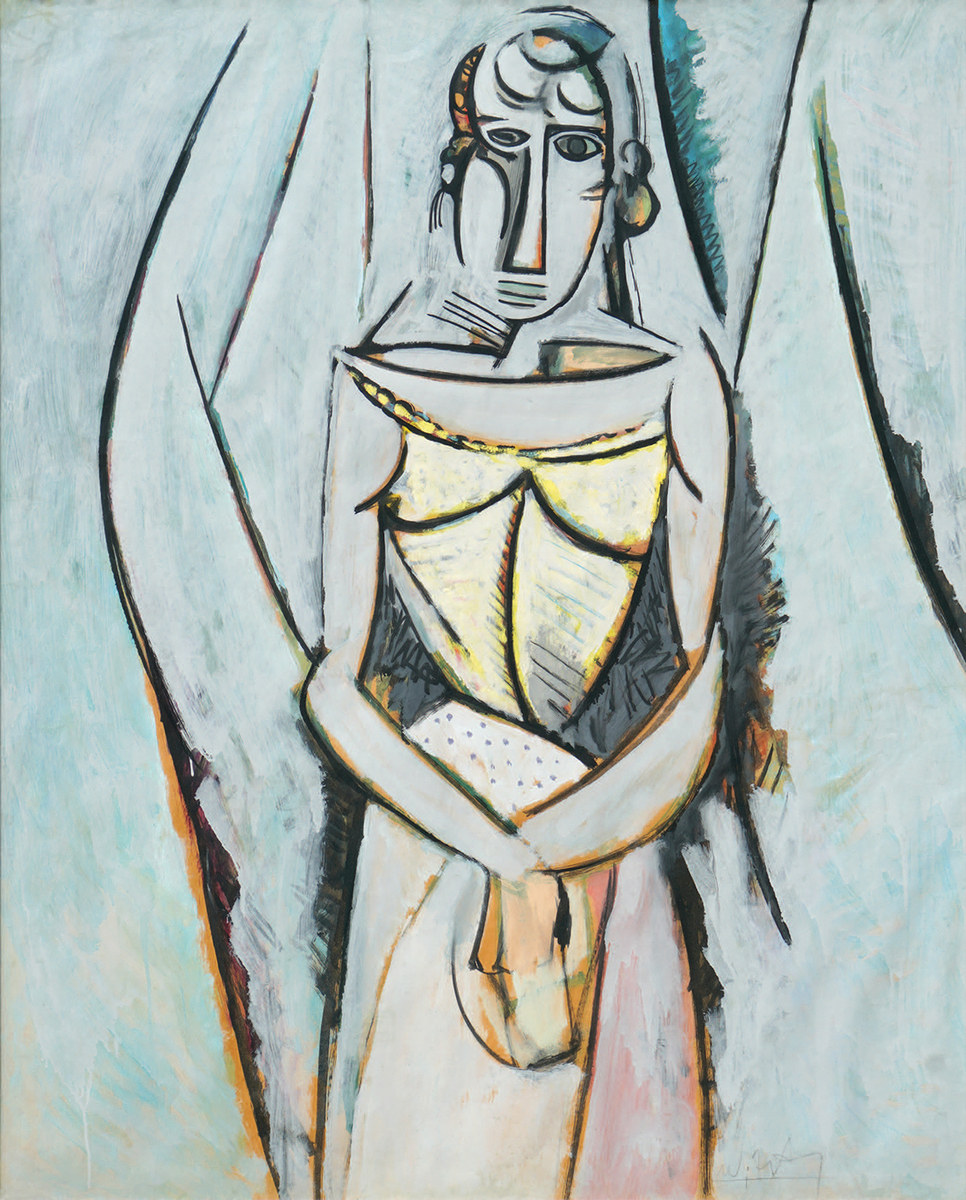 Untitled [A Portrait of Helena]
(Sin Título [Un Retrato de Helena])
---
Author: Wifredo Lam
Year: 1943
Medium: oil on heavy paper
laid down on board
Size: 42 x 33 inches
Inventory No:
Price: $SOLD


Provenance: Dr. G. Barbieri Collection, Como, Italy;
Marcelo Ferrari Collection, Treviglio, Italy


This painting was exhibited in Wifredo Lam, ou l'Eloge du Mčtissage (A Praise to the Mixed Race), Villa Medici, Rome, Italy, November 26, 1992 - January 24, 1993. Also exhibited at Palazzo della Permanente, Milano, Italy, February 5 - March 15, 1993.
Illustrated in the corresponding exhibition catalog, page 83.

Also exhibited at Galleria Bruno Tartaglia, Rome, Italy, exhibition label attached to reverse of frame.



The work is illustrated in Wifredo Lam: Catalogue Raisonné of the Painted Work, Volume I, 1923-1960, Acatos, Project Director Eskil Lam, page 337, no. 43.34.



Accompanied by a Certificate of Authenticity, issued and signed by Lou-Laurin Lam, widow of the artist, no. 90-109, issued in Paris, France,
December 12, 1990.



Illustrated in Important Cuban Artworks Volume Eighteen, Cernuda Arte, Coral Gables, Florida, page 32-33.



Acquired by a Private Collector
in Coral Gables, Florida.