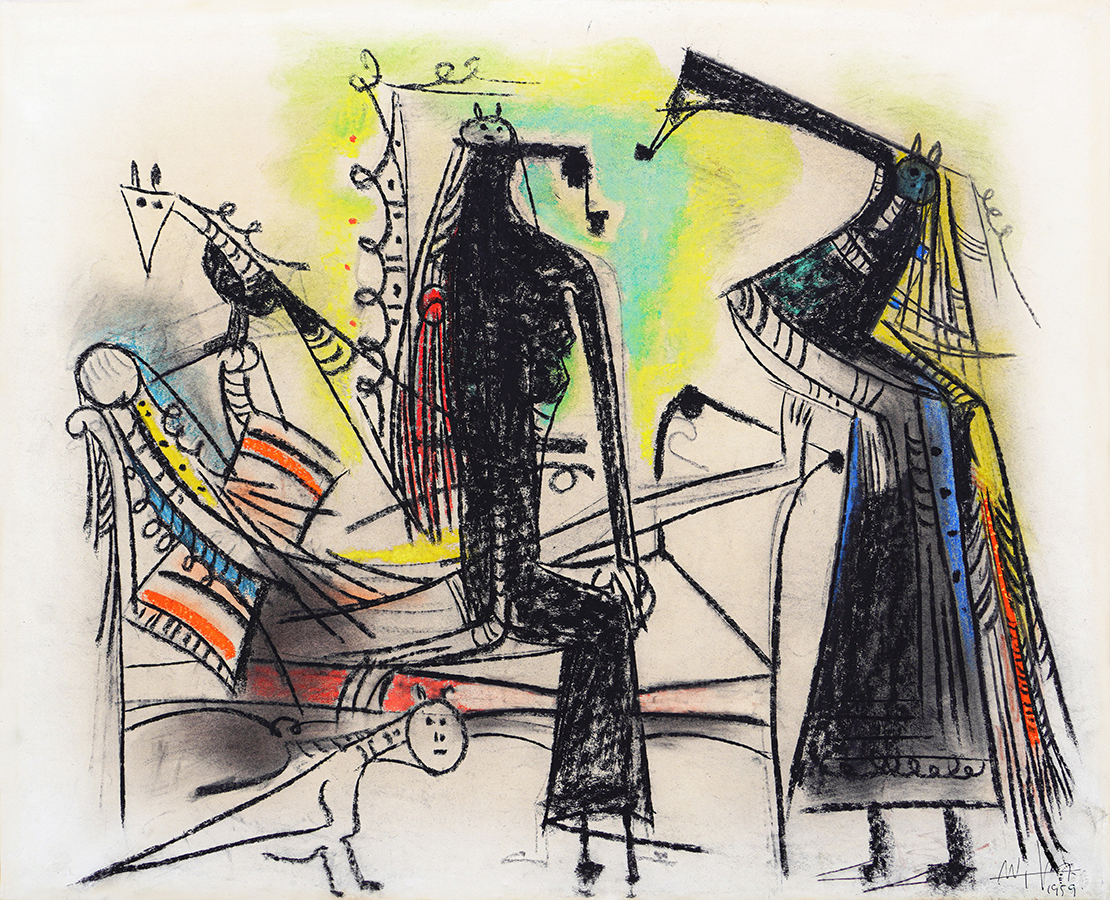 Ça Va Mal

---
Author: Wifredo Lam
Year: 1959
Medium: mixed media on heavy paper laid down on canvas
Size: 22 3/4 x 28 1/4 inches
Inventory No: 06920
Price: $

AVAILABLE



Provenance:

Galleria Cadario, Milan, Italy.



Accompanied by a Photo-Certificate of Authenticity issued by Madame

Lou-Laurin Lam, widow of the artist, dated April 13th, 1999,

certificate no. 99-18.



Exhibited in Wifredo Lam, Un Percorso, Galleria Gruppo Credito Valtellinese,

Refettorio delle Stelline, Milano, Italy, November 2002, and at Museo di

Storia e Arte, Palazzo Sassi de Lavizzari, Sondrio, Italy, January 2003.



Illustrated in color in the exhibition catalog, Wifredo Lam, Cuba-Italia. Un

Percorso, Silvanna Editoriale, 2002, page 123, and listed on page 173,

no. 75.