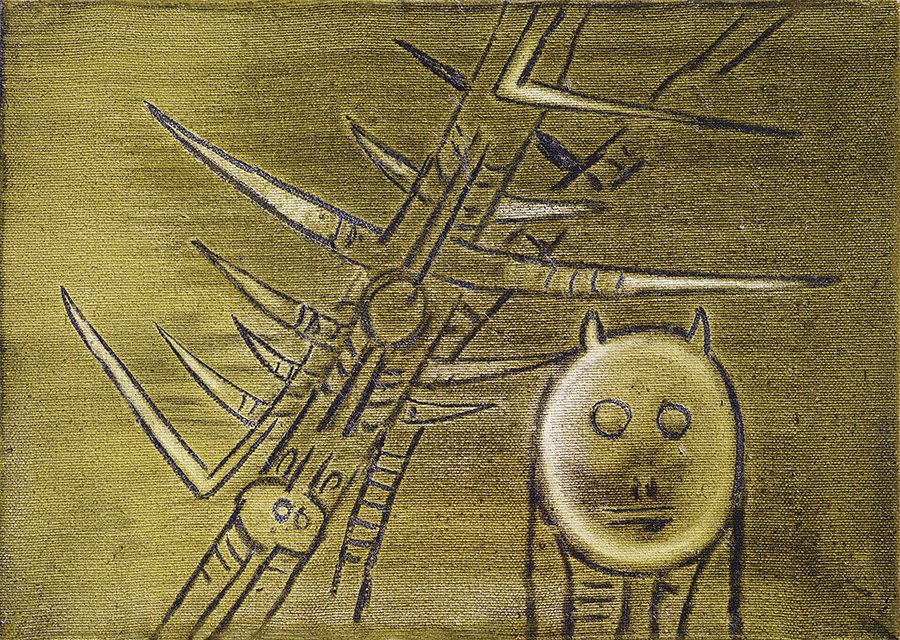 Untitled [Eleguas of the Road]
(Sin Título [Los Eleguas del Camino)
---
Author: Wifredo Lam
Year: 1969
Medium: oil on canvas
Size: 10 x 13 3/4 inches
Inventory No: 06998
Price: $

SOLD




Provenance:

Galleria Pace, Milan, Italy.

Galleria d'Arte Ferretti, Viareggio, Italy.




Illustrated in E. Jaguer, "Le armi miracolose di
Wifredo Lam", Efolo, Trieste, February 1981, page 17.




Illustrated in Wifredo Lam: Catalogue Raisonné of

the Painted Work, Volume II, 1961-1982, Project
Director Eskil Lam, Acatos, 2002, page 320, no. 69.52.




This painting is accompanied by a

Photo-Certificate signed by the artist,

dated August 29, 1975.




Acquired by a Private Collector in McLean, Virginia.