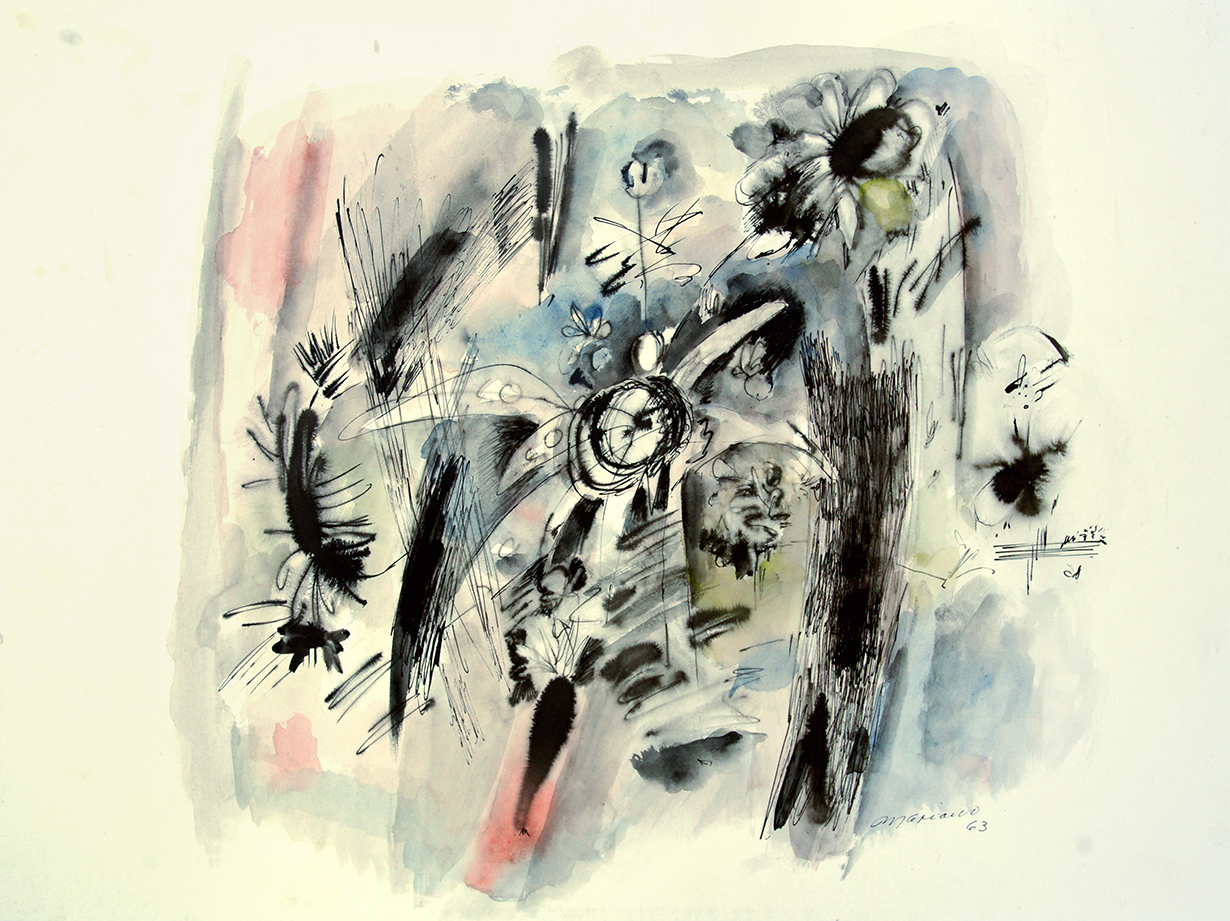 Flowers
(Flores)
---
Author: Mariano Rodríguez
Year: 1963
Medium: mixed media on heavy paper laid down on board
Size: 18 1/2 x 24 1/2 inches
Inventory No: 04129
Price: $

SOLD



Illustrated in IMPORTANT CUBAN

ARTWORKS, Volume Ten, Cernuda Arte,

Coral Gables, Florida, page 38.



This painting is accompanied by a

Photo-Certificate of Authenticity

issued and signed by Dolores and

Alejandro Rodríguez, daughter and

son of the artist, dated January 4,

2020, no. 00712.



This painting will be illustrated in the

upcoming book, Mariano: Catálogo

Razonado, Pintura y dibujo 1967-1990,

Volumen 3, Project Director José Veigas

Zamora, Ediciones Vanguardia Cubana,

Sevilla, Spain, currently in production.