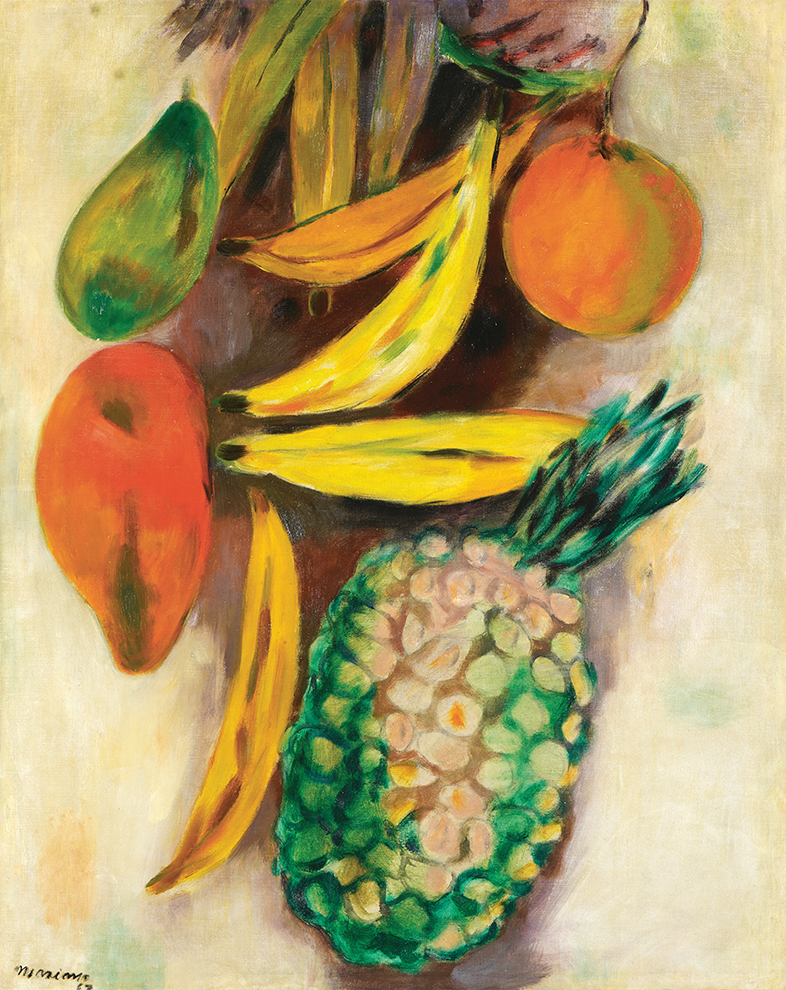 Fruits and Reality
(Frutas y Realidad)
---
Author: Mariano Rodríguez
Year: 1967
Medium: oil on canvas
Size: 37 x 29 1/2 inches
Inventory No: 06573
Price: $SOLD


The painting comes accompanied by a certificate of authenticity, certified by Dolores and Alejandro Rodríguez, daughter and son of the artist.



This painting will be illustrated in the upcoming book, Mariano: Catálogo Razonado, Pintura y dibujo 1967-1990, Volumen 3, Project Director José Veigas Zamora, Ediciones Vanguardia Cubana, Sevilla, Spain, currently in production.



This painting is illustrated in the book, Mariano, Variations on a Theme, The McMullen Museum of Art, Boston College, Massachusetts, page 151.



Illustrated in Important Cuban Artworks, Volume Seventeen, Cernuda Arte, Coral Gables, page 60.



Acquired by a Private Collector in New York, New York.