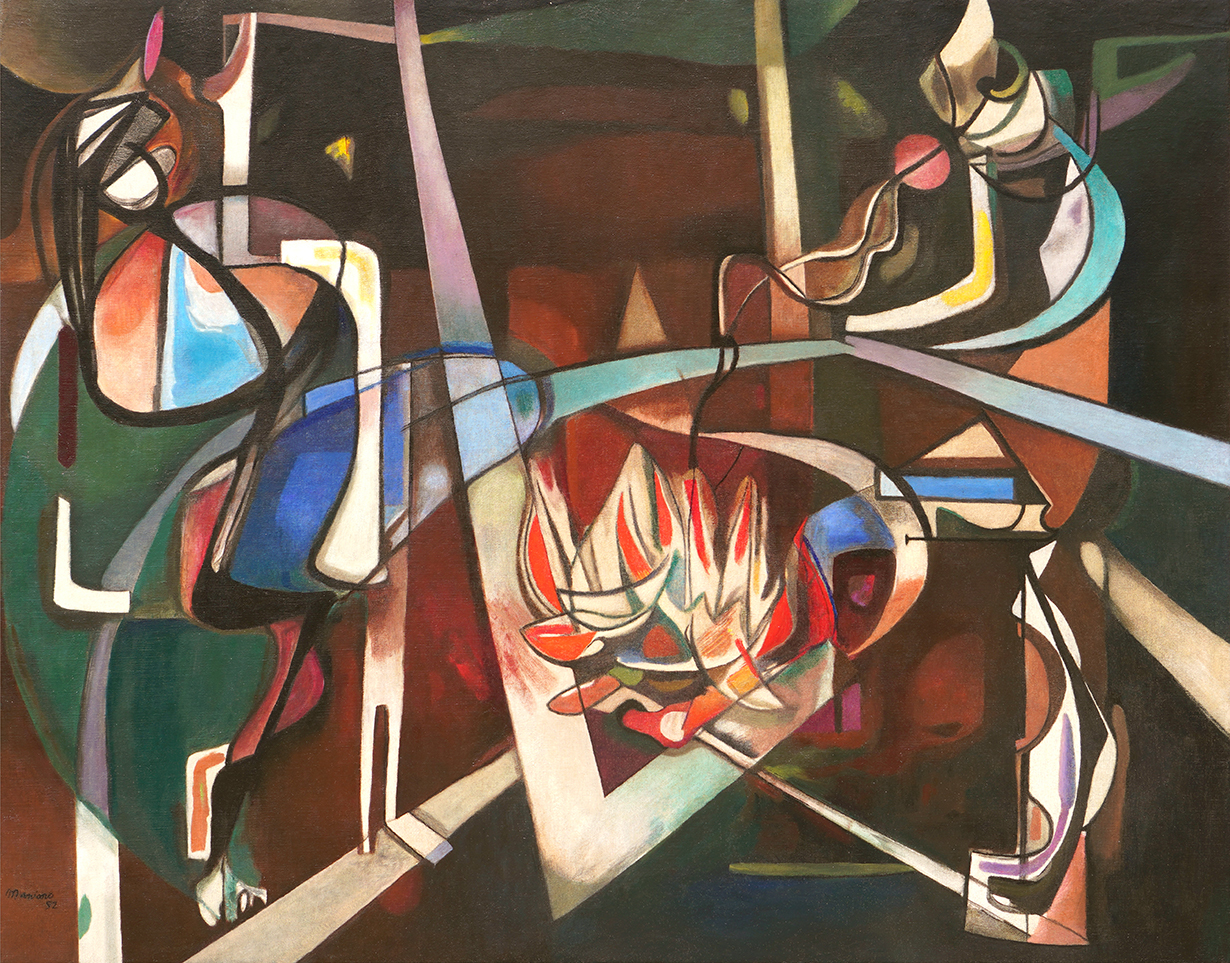 The Black Mass
(La Misa Negra)
---
Author: Mariano Rodríguez
Year: 1952
Medium: oil on canvas
Size: 38 3/8 x 47 3/4 inches
Inventory No: 06767
Price: $AVAILABLE




This painting is accompanied by a Photo-Certificate of Authenticity, issued and signed by Dr. Dolores Rodríguez, daughter of the artist.


Exhibited in Exposición Homenaje al Dr. Luis de Soto, Galería de arte de la Sociedad Nuestro Tiempo, Havana Cuba, 1955, and illustrated in the accompanying exhibition catalog, page 124.

Exhibited in Cuban Art: A Retrospective 1930-1980, The Signs Gallery, New York, January – May 1982, and illustrated in the accompanying catalog no. 20. This exhibition later travelled to Museo de Arte Contemporáneo, Sala Arteconsult, Panama City, Panama,
May – June 1982.

Exhibited in La Habana en Madrid, Centro Cultural de la Villa, Madrid, 1989 and illustrated in the accompanying catalog page 37.

Exhibited in Christies New York, Latin American Sale, Important Paintings, Drawings and Sculpture, November 24-25, 1998.
Illustrated in the accompanying catalog no.180, page 216.


Illustrated and documented in Mariano, Catálogo Razonado, Pintura, dibujo y cerámica 1950-1966, Volumen II, published by Ediciones Vanguardia Cubana, page 101, no. 52.05.

Illustrated in "Mariano. Fiesta libre y en series", Bohemia, año 104, no.19, Havana, September 21, 2012, page 8.