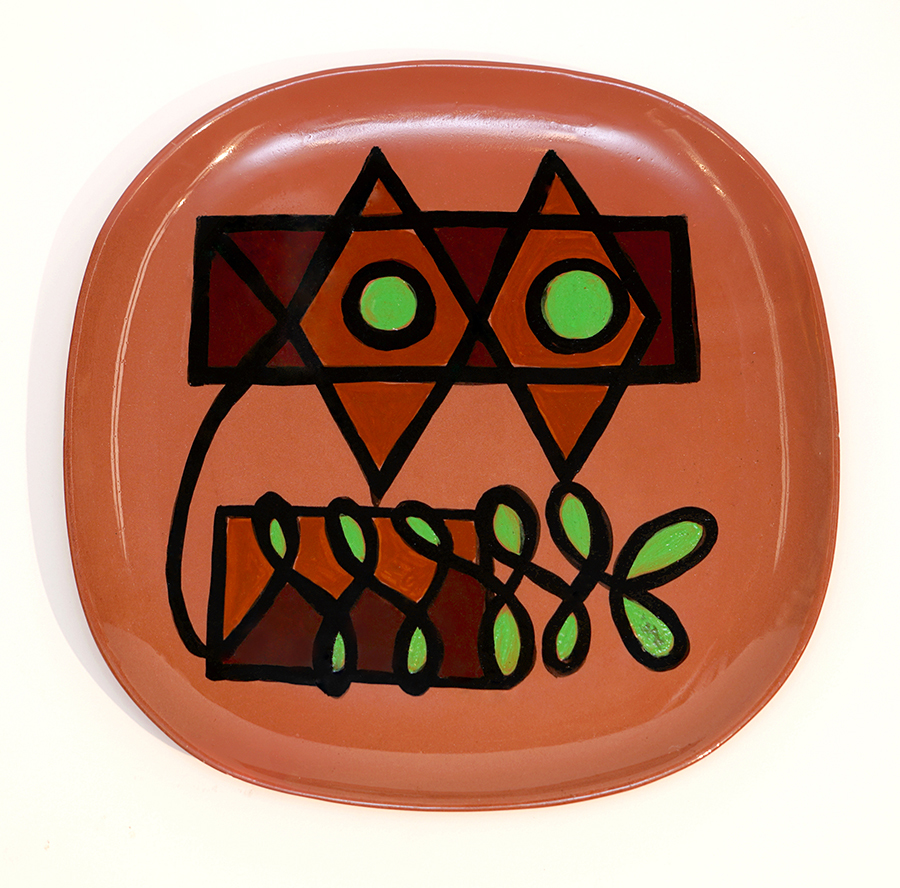 Forms
(Formas)
---
Author: Amelia Peláez
Year: 1955
Medium: one of a kind, hand painted ceramic plate
Size: 10 1/4 x 10 1/4 inches
Inventory No: 06930
Price: $

SOLD



Exhibited in Cerámica Cubana, Tienda El

Encanto, Havana, Cuba, 1957,

alongside artists Luis Martínez Pedro,

Domingo Ravenet, Wifredo Arcay, Sandú

Darié and Willy Meralla.



Illustrated in the book Luis Martínez

Pedro, Revelaciones, Fundación Arte

Cubano, 2017, page 36.



Exhibited in 100 Years of Creations by

20 Women Artists (1922 to 2022),

Cernuda Arte, Coral Gables, Florida,

August – November 2022.



To be illustrated in the upcoming

catalog, IMPORTANT CUBAN

ARTWORKS, Volume Nineteen, Cernuda

Arte, Coral Gables, Florida, available

December 2022.



Acquired by a Private Collector in

Orlando, Florida.