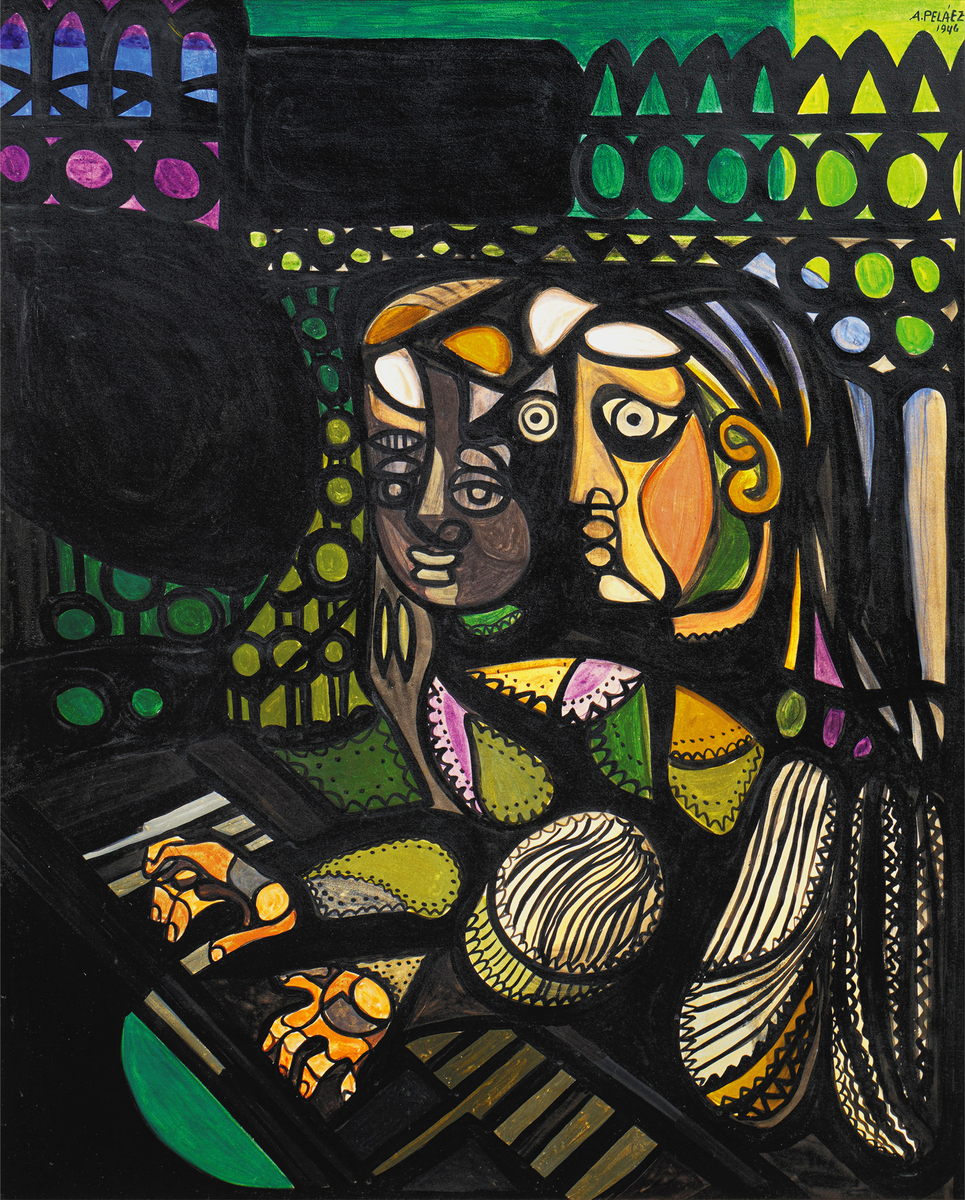 The Two Sisters
(Las Dos Hermanas)
---
Author: Amelia Peláez
Year: 1946
Medium: oil and mixed media on heavy paper laid down on canvas
Size: 40 x 30 1/2 inches
Inventory No:
Price: $

SOLD



Provenance:

Private Collection, Pinecrest, Florida.




Exhibited in Sotheby's, New York,

Latin American Art, November 23, 1999,

lot no. 62, and illustrated in the

accompanying auction catalog.




Exhibited in Amelia Peláez, The Craft of Modernity,

Perez Art Museum, Miami, December 4, 2013 to

February 23, 2014, and illustrated in the accompanying

exhibition book, pages 86 & 87, curators

René Morales, and Ingrid W. Elliott.




Illustrated in the book Cuban Art:

Remembering Cuba Through its Art,

Private Collections in Exile, Volume 1,

Arte al Día International, 2004, page 117.




Illustrated in the book Amelia Peláez, Ceramics,

María Elena Jubrías, Fundación Arte Cubano,

Madrid, Spain, 2008 page 17.




To be illustrated in the upcoming catalog

IMPORTANT CUBAN ARTWORKS, Volume Twenty,

Cernuda Arte, Coral Gables, Florida, December 2023.




Acquired by a Private Collector in Key Biscayne, Florida.