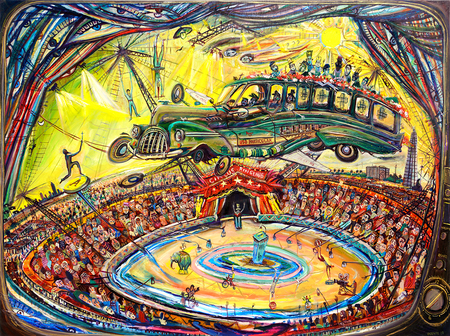 The Electoral Circus
(El Circo Electoral)
---
Author: Vicente Hernández
Year: 2020
Medium: oil on canvas
Size: 59 1/4 x 79 inches
Inventory No: C5498
Price: $AVAILABLE


Provenance: This work was acquired directly from the artist.



Vicente Hernández wields his brushes from within the country of Cuba to vividly depict the plight of the youth in their search for a better life of opportunities and freedoms. His paintings, crafted with the vocabulary of magic realism, expose the absurdity of reality in Cuba and reinforce the intensity of hope of its people. A true contrarian.