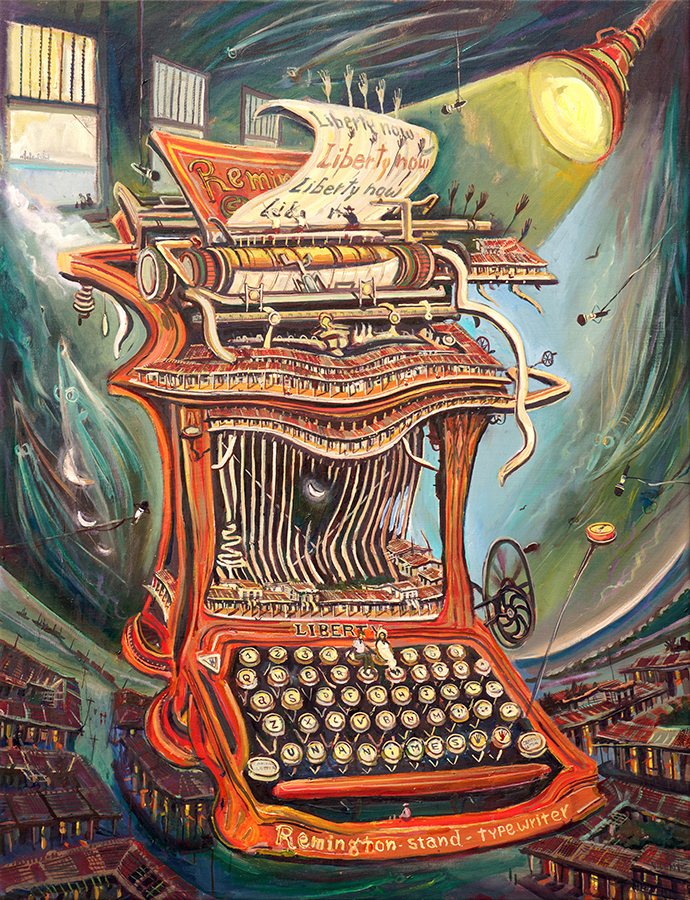 Liberty II
(Libertad II)
---
Author: Vicente Hernández
Year: 2021
Medium: oil on canvas
Size: 41 x 31 1/2 inches
Inventory No: 06697
Price: $

SOLD



Provenance:

Acquired directly from the artist.




The artist's Liberty series speaks to the importance of a
free press and of free expression, especially in light of
the events of the "Movimiento San Isidro"



Exhibited in VICENTE HERNÁNDEZ (b. 1971):

Art as Protest, Protest as Art, Cernuda Arte,

Coral Gables, Florida, July 2021 - October 2021.



Exhibited in Art Miami, Florida, December, 2021.




Acquired by a Private Collector in Miami Beach, Florida.