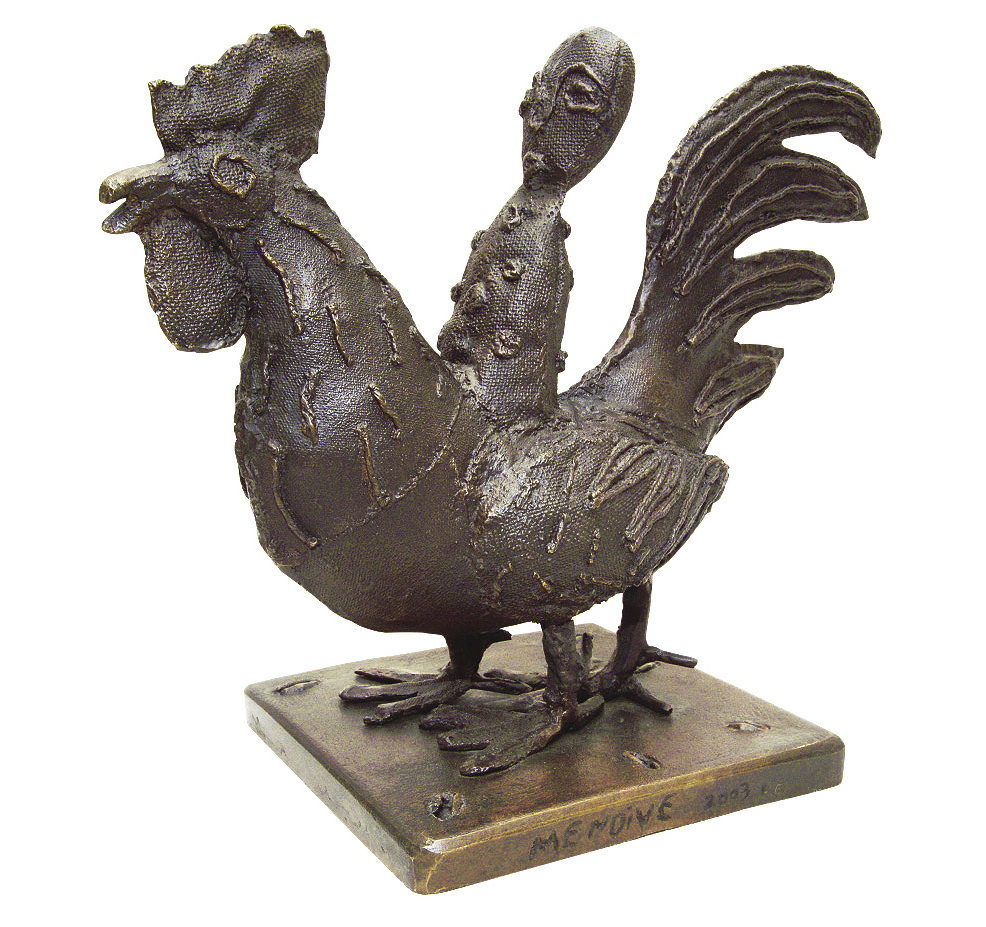 Rooster
(Gallo)
---
Author: Manuel Mendive
Year: 2003
Medium: bronze sculpture, artist proof of 8 numbered works
Size: 13 x 8 x 14 1/4 inches
Part of a set of two sculptures, alongside Hen (Gallina), 2003.
Inventory No: 02352
Price: $

SOLD




Exhibited at Palm Beach Modern and Contemporary Art Fair,

Palm Beach, Florida, March, 2023.



Illustrated in IMPORTANT CUBAN ARTWORKS, Volume Ten,
Cernuda Arte, Coral Gables, Florida, 2012, page 91.



This sculpture is accompanied by a Photo-Certificate

of Authenticity signed by the artist.



Acquired by a Private Collector in Stockbridge, Massachusetts.