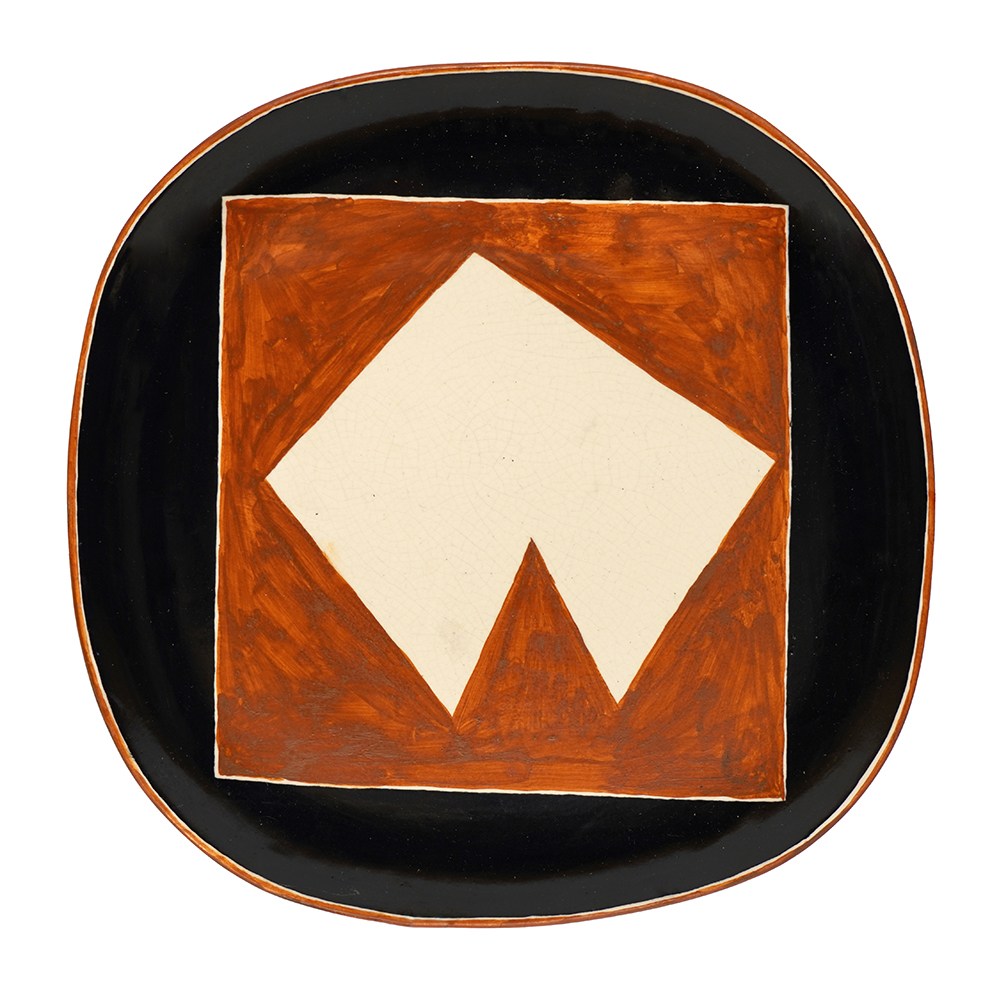 Plate with Geometric Figures
(Plato con Figuras Geométricas)
---
Author: Luis Martínez Pedro
Year: 1956
Medium: one-of-a-kind, hand painted ceramic plate
Size: 10 1/4 x 1 inches
Inventory No: C5642
Price: $

AVAILABLE



Illustrated in the book Luis Martínez

Pedro, Revelaciones, Fundación Arte

Cubano, 2017, page 41.



"Luis Martínez Pedro was one of the

pioneers of the concrete movement in

Cuba. Together with Sandú Darié, he

presented an exhibition at the

University of Havana in 1955 that, due

to its radical nature, is appreciated as a

milestone in the history of Cuban

abstract art... that same year, together

with Amelia Peláez and Wifredo Arcay,

he promoted the implementation of an

artistic ceramics project, a practice that,

until then, was considered to belong to

the fields of crafts... The historical-

artistic context of the island and the

experimental desire of the young

generation that had demolished

academic canons in the middle of the

century, paved the way for these

theories and led several of the most

important artists of the time down the

path of artistic ceramics."



Raisa Ruiz Arias, excerpt from the book

Luis Martínez Pedro, Revelaciones,

Fundación Arte Cubano, 2017, page 23.